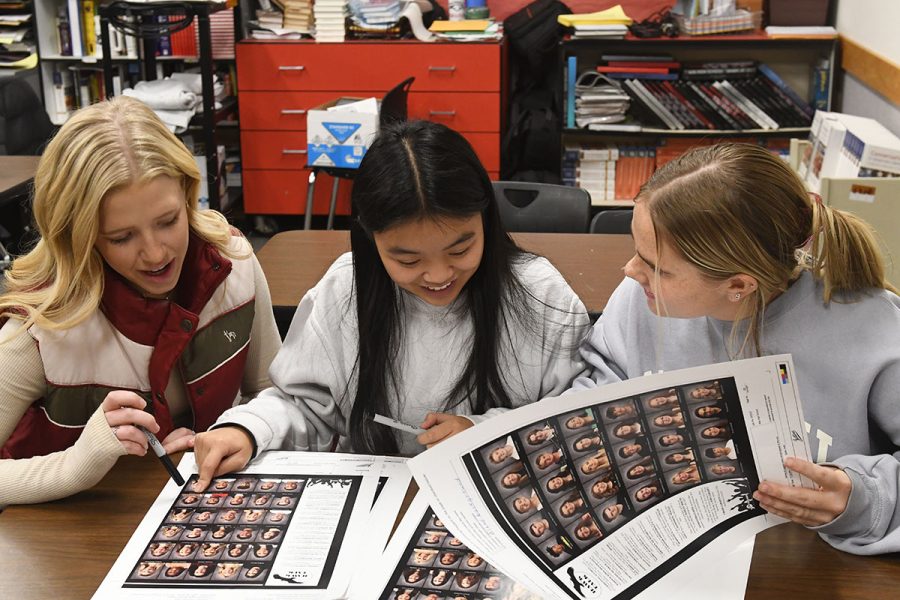 Pre-Purchase your Yearbook Before Yearbook Day, May 25th
Yearbook Day will be Wednesday May 24th, and yearbook advisor Denise Ferguson wants students to pre-purchase their yearbooks before Friday, May 19th.
Most yearbooks have been pre-sold; however, the school ordered 200 extra books that are available now until yearbook day. Students can pre-purchase a yearbook at the original $60 price until April 30. The price jumps to $65 May 1. If there are any unsold books available, students can purchase those on yearbook day on a first come, first served basis.
"
Students can save a lot of time waiting in line if they buy their yearbook now. We usually sell out of yearbooks, so I wouldn't wait."
— Denise Ferguson, Yearbook Advisor
Students have three options for purchasing a book. They can buy a yearbook in the main office, a parent can phone and have it added to their student's skyward account and they can pay online, or one can buy a book  online through jostens by going to www.jostensyearbooks.com.
If you are wondering if you have purchased a book, check skyward and see if you have paid the $60 yearbook fee. If you don't see that there, you most likely have not pre-purchased a yearbook.
"Students can save a lot of time waiting in line on yearbook day if they buy their yearbook now," Ferguson said. "We usually sell out of yearbooks, so I wouldn't wait."
Kimmy Ha, the Editor-In-Chief for the yearbook contributed photography and layouts to many sections. She enjoys the work that she does and what she can create in the yearbook, but her favorite work she did was on the cover. "Picking out the colors, textures, and the size were all very fun."
Another student who worked on the yearbook, Arabella Matthews said her favorite thing about yearbook was "seeing what everybody around the school was up to. I edited a lot of photos and it was fun to find my friends in them."
This year's book theme is "A-Town: Alta Hawks are Here to Stay" which is based on our school's theme song. Additionally, lyrics for the song are linked to each section of the book.
At Alta, yearbook is a big deal. The staff works tirelessly to edit quotes, photos, create layouts and make the book a treasure for now and years down the road.