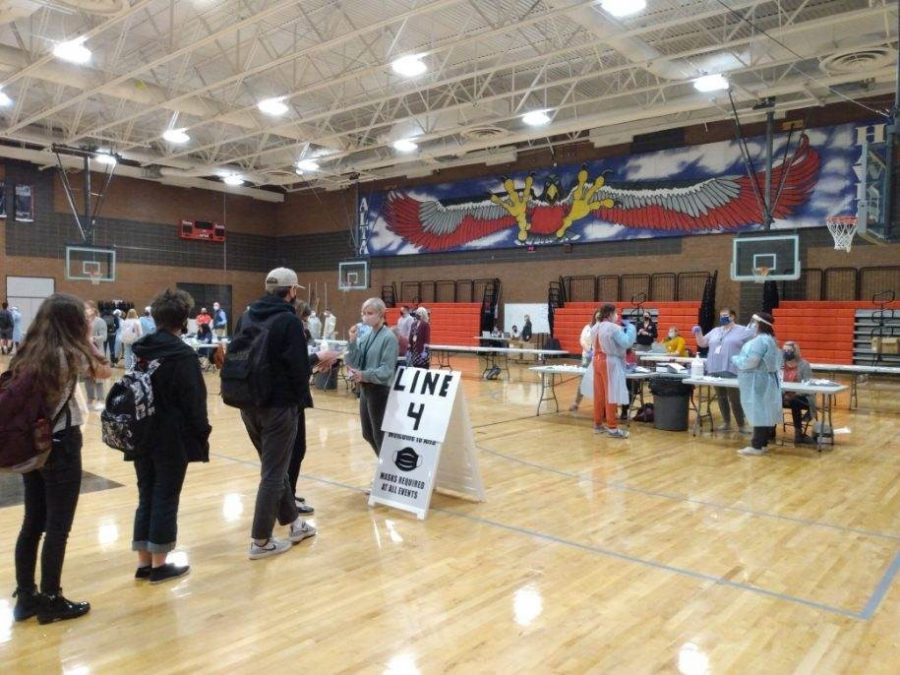 Wesley Hardy
With case counts past the one percent limit, Canyons School District and the Salt Lake County Health Department held a "Test to Stay" program to keep students in school Tuesday and Wednesday of this week.
Under the guidance of the Salt Lake County Health Department, nurses gave rapid nasal swab covid tests to over 1600 students in three hours on two separate days. Students who test positive will be learning remotely through their isolation dates. Students who choose not to get tests will need to learn remotely as well.
Dr. Brian McGill, Principal, said that by conducting this schoolwide test, the school can maximize safety for students, teachers and staff. "We want to provide consistency, stability and continuity and keep students in school," he said. "Having students in school is "what's best for them."
School administration and the Canyons School Board have stated that they are prioritizing keeping students in the classroom while keeping students safe and complying with state guidelines.
Roniqua Watkins, a Center for Disease Control project manager, came to observe mass testing. Alta tested over 800 students in 1.5 hours.  Watkins said she can take what she saw today and help other schools implement rapid testing.  "We want to lessen the burden on teachers and students everywhere and keep students in class."
The "Test to Stay" program gives Alta a chance to bring its numbers back down. According to McGill, "this should buy us about five weeks of in person instruction and then we'll probably have to do it again." McGill believes the hassles of organizing and implementing this huge endeavor is worth it because it's in the best interest of students.
The herculean effort of testing over 1600 students in 2 class periods did not go unnoticed. Peter Adams, the state program manager for mobile testing at the Utah Department of Health said, "I'm impressed. I heard the school was testing 1000 students in an hour and I said, 'no way.' I came to observe. It went smoothly.