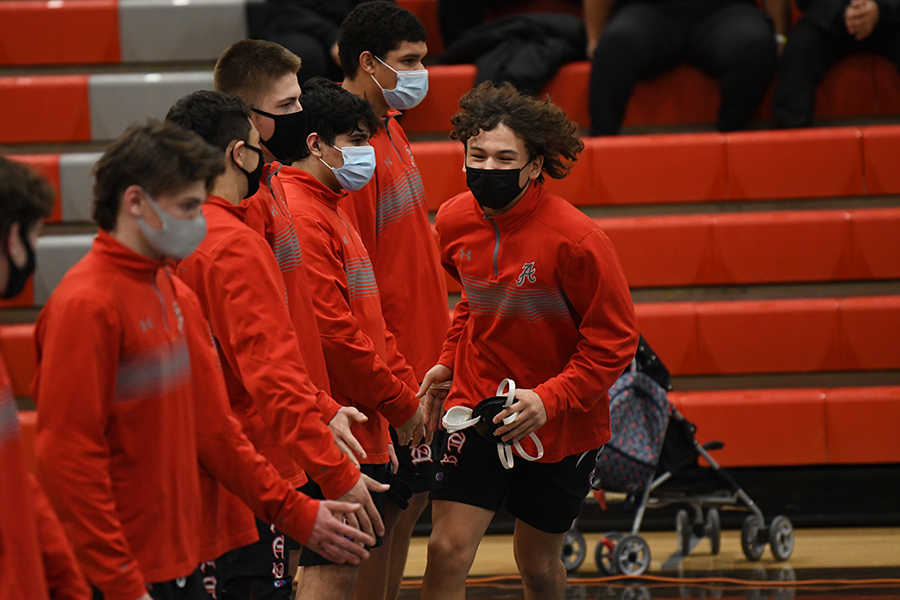 Wrestling Team Soars to Success
We all know of this school year's theme, Soar to a New Altitudes. For the athletes on the wrestling team; they are taking it to a new level.  Not only did they soar higher than ever before, they persisted to continue higher!
Twelve of our student athletes made it to the state tournament, and at the state tournament a few Alta students placed.
Coach Harrington said "We have been working the entire season for the state tournament," he said. We focus on the present with hopes of taking many wrestlers to state."
In years past Alta has only been able to send up to eight students to the state tournament, and due to COVID rules and regulations, more of Alta's students were able to qualify for the meet. 
With this surplus of Alta students, the chances for success increased; however, only three students placed. Those being Gabe Barazza (2nd), and Jayden Olsen (4th), and for the first time in Alta history Siarra Sherod placed 4th at state in the girls division. With the combined total of the team, Alta placed 11th overall.
"Even though state didn't go the way many of us wanted, I am really excited to see what some of these guys will do in the years to come," said team captain Cole Pearce. "While some of us are moving on, most of our line up is young and looking to come back even better!"
With high hopes for the future of Alta wrestling, the team is now preparing for their next season.