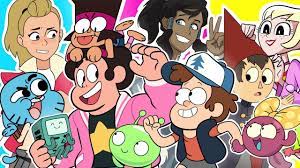 Classic Cartoons Help us Relive Childhood
Animation is a powerful form of media. Most people have a cartoon that sums up their childhoods. Cartoons have been around for 112 years and there have been thousands of cartoons since the first cartoon in 1908. There have been many memorable cartoons since then but there are those few that are more memorable than the others. 
Scooby-Doo
 One
of the indisputable top cartoons of all time is the Scooby Doo Franchise. Scooby Doo first made its debut in 1969 with its first episode titled "What a night for a Knight". The show follows four meddling kids and their dog solving mysteries of hauntings and monsters around the world. The series has seen countless reboots, reenactments, movies and videogames throughout the years since its creation and continues to be a cornerstone of quality entertainment.
Tom & Jerry
     One of the most timeless classic cartoons is that of "Tom and Jerry". The show is the age old game of cat and mouse. The show first appeared in 1940 and has been rebooted countless times but has stayed true to the original. The shows two main characters Tom the cat and Jerry the mouse who always chase each other in an amusing silent comedy with their never ending love hate relationship.
Looney Tunes
When people think of Original american cartoons they often think of Looney Toons First airing its original series  all the way back in 1930 and lasting until 1969 before getting its first of many reboots. Bugs Bunny the comedic trickster, Yosemity Sam the hot-headed cowboy, and Daffy Duck the wacky and eccentric rival to Bugs. The Looney Toons have been the childhoods of many people throughout the last century including Labron James who even joined them in the famous "Space Jam" movie.
Johnny Bravo
Johnny Bravo is a show about a real mans man who lives life by his own rules. The show follows Johnny in his endless quest to find a girlfriend but due to his narcissistic personality and his terrible luck he often ends up in more trouble than he bargained for. The show is infamous for having several crossover  episodes including Scooby Doo and parody episodes including one of "Schoolhouse Rock" as well as celebrity appearances.
Th Popeye Show
     The Popeye show is about the rough and tumble sailor popeye. This show ran on Cartoon Network for two years during the very early 2000's. Popeye is the toughest sailer on the seven seas and all his strength comes from spinach. He carries a can of spinach with him wherever he goes and eats it in order to become stronger and take out his enemies.
Foster's Home for Imaginary Friends
One of the most loved classic cartoon show is also one that many people have forgotten about, Foster's Home For Imaginary Friends. The series follows Mac and his imaginary best friend Bloo. Mac's mother feels he has gotten too old for Bloo and is sent to live at the Fosters Home for Imaginary Friends. Despite Bloo not being Mac's Imaginary friend any more the two still choose to see each other which often gets them into trouble along with many of their new friends.
The Grim Adventures of Billy and Mandy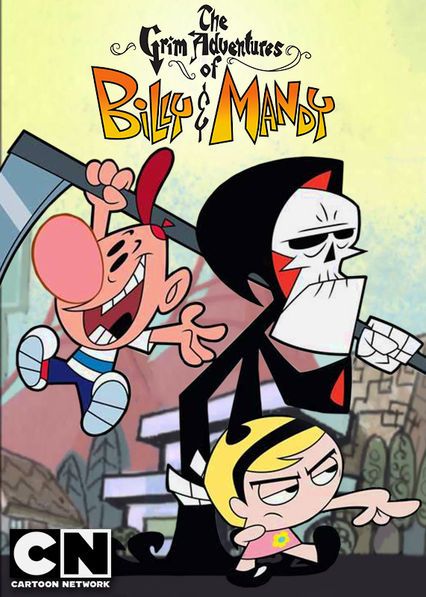 Have you ever cheated death? Well that's exactly what Billy and Mandy did. The Grim Adventures of Billy and Mandy follows two kids who beat the grim reaper himself in a contest and because he lost they forced him to be their best friend for the rest of eternity. Grim isn't thrilled with his new comrades but puts up with them and later does view them as friends.
Avatar the Last Airbender
Avatar the Last Airbender is considered one of the greatest cartoons of all time. Avatar got perfect ratings on all platforms and is known to be the cornerstone of how to write the perfect character redemption. The world of Avatar has been at war with the Fire Nation for 100 years but one day hope returns when two siblings, Saka and Katarra find Avatar Aang the last of the air benders. The Avatar is the one person who can save the world after he was thought to be dead for a century. Together they try to master the four elements and stop the Firenation before they win the war.