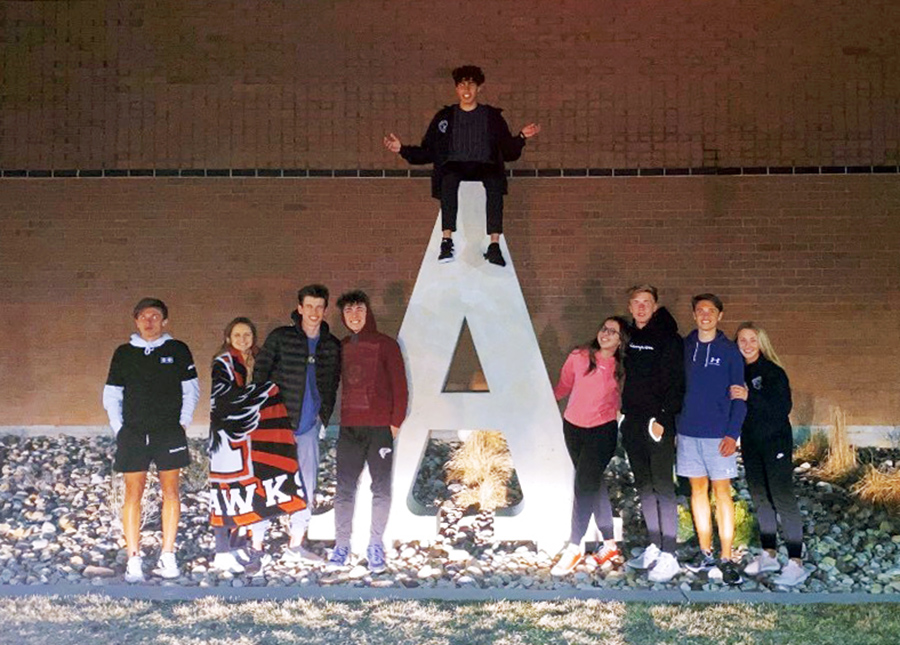 Newly Elected Student Body Officers Make Goals for the 2021-22 School Year
After a difficult year, students were eager to participate in a normal activity: electing their 2021 Student Body Officers. The candidates put a lot of time and effort into their campaigns. They designed shirts and images to share on social media.
The results were announced last Thursday night. After three successful years as a class president for 9th, 10th, and 11th grades, Autumn Engstrom was elected once again to lead the entire student body, with Luke Bjerregaard as her vice president. Justice Cole was elected secretary, David Okerlund as public relations, Jake Johnson as attorney general, Faris Kurdi as chief of activities, Jack Johnson as audio visual officer, Rebecca Russell as financial chair and Alex Berry back as Historian.
Alex Berry says that her goal this year as Historian is to "document the high school experience through a high schooler's lens." She says she loves Alta and taking pictures. "I'm excited to capture everything Alta has to offer."
"
It feels like we missed out on a lot of traditions this year, so my goal is to bring those back."
— Autumn Engstrom, SBO President
As Public Relations Officer, David Okerlund says he wants to "create a friendly environment so everyone feels like they have a place here." David says he's "stoked" to serve as an SBO because it's been a dream of his since he was a freshman. "I looked up to the previous Student Body Officers so much," he says.
After hearing stories of his sister's election and even his dad being elected in his senior year at Alta, Justice Cole is excited to carry that on. He wants next year to be fun, after such  difficult and stressful experience mentally and socially.
Jake Johnson, attorney general, expresses his gratitude that the people trust him to "be a leader of this school and the student section!" He wants to make games as fun and normal since we've all been missing out!
Overall, Alta's Student Body Officers want to make this next year as fun as possible. "It feels like we missed out on a lot of traditions this year, so my goal is to bring those back," President Autumn Engstrom explains. We're excited to have these students serve Alta and they're excited to serve us!