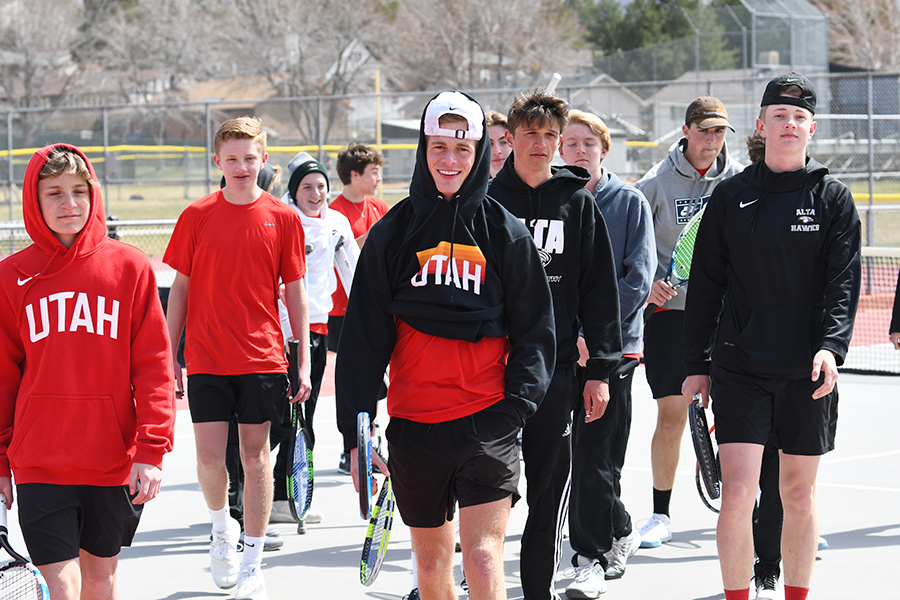 Yearbook Staff Photo
Sheer willpower and hard worked launched the boys' tennis team to victory against rival Timpview this week giving them a 4-1 standing in region competition.
"They never gave up," said Coach Lori Sperry. "
Perseverance and continual good comebacks helped them win according to number one singles player Griffen Schroeder. "It was a good win because we haven't beat Timpview for a while," he said. "The win helped us know what we are capable of and that we can be a competitive force in our region."
The team is happy to be playing this year. After losing last year's season to Covid, the team picked up where they left off. .
Half of this year's team are seniors and Coach Speery is seeing the maturity take them to new heights. "I think we will be very successful and our goal is to take region and make a deep run at state," she said. "These boys are terrific."
The younger players are developing their skills too. "We will keep practicing and working hard," Sperry said.