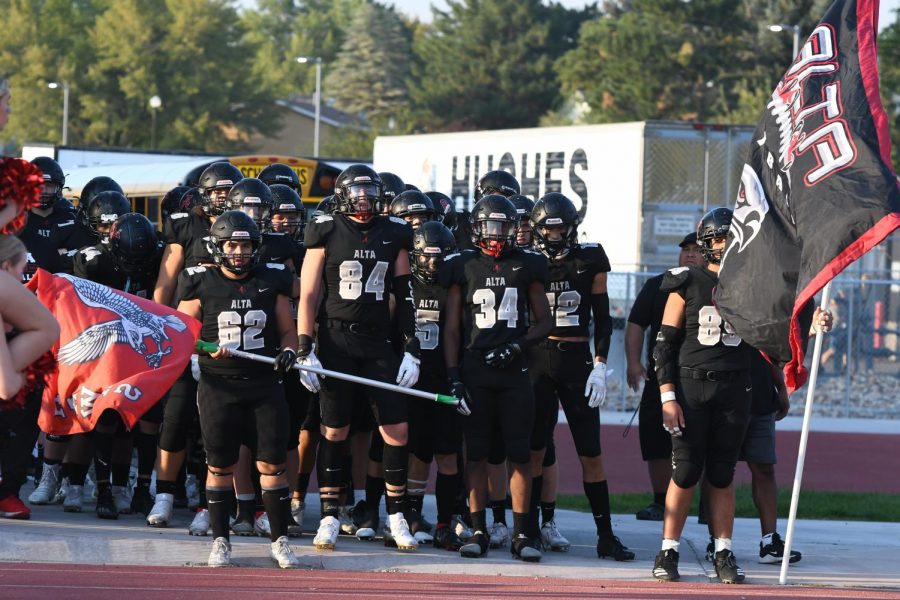 What Does It Take To Stay On The Football Team
What do the boys have to do to stay on the team and what is required for them to keep their place on the team.
What does it take to stay eligible to play football every game ? The team agrees  to play football that players or future players should prove to not only themselves but also to the coaches that they deserve their spot and are willing to show up and give their all at practice.
First players have to attend practice everyone is also required to make it up and have if not they can't play in the first half of the next game.
However some of the students that play on the football team say getting on the football team is "not hard at all". It appears that as getting on the team is not hard but it is staying on the team requires of hours and hours of practice and major perseverance.
Siosaia Lapuaho states "It's all about the way you think if you don't think you can make it then you can't but if you believe you can then you can."
When asked about what the football team has to do in order to be eligible to play Coach Te'o says " It is these boys responsibility to make sure they at least have a 2.0 average  and that they give their all on that field."
"
Talent is just the beginning. It takes hard work to compete day after day and week after week. "
— Coach Te'o
The boys on the football team say that it is better to Larry Tu'akoi "maintain then play catch-up ." They said this because sometimes when you can't maintain you start to fall behind not in that exact moment but it catches up with you very fast."