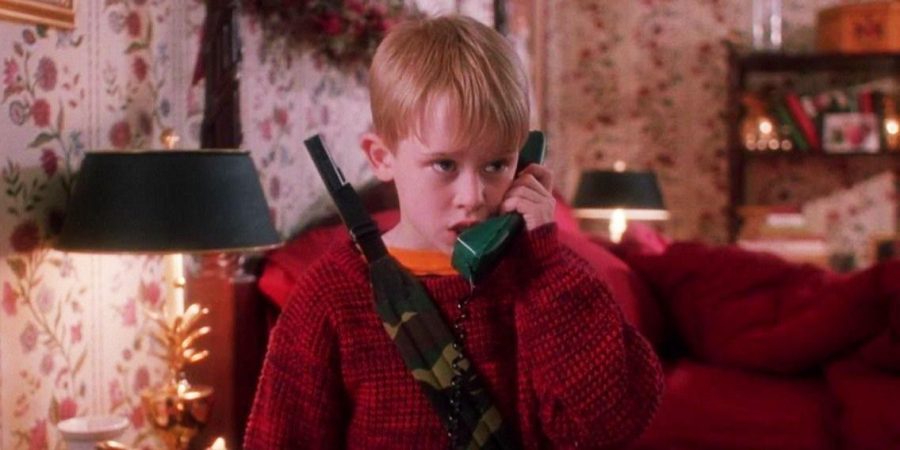 12 Days Of Holiday Movies + Some Extras
Have you ever wanted to watch a Christmas movie but didn't know what to watch? Here are some Christmas movies that will be sure to put you into the holiday spirit!
Comedies:
1. Dr. Seuss' The Grinch – There are a lot of different renditions about the Grinch, from live-action to animation, but all are the same story we know and love about the green Christmas-hating Hermit.
2. Noelle – This is a story about good old saint Nicolas' sister and how she helps him make Christmas possible despite hardships.
3. Christmas Chronicles 1 & 2 – This movie is about a bunch of kids trying to catch Santa, but that takes a turn and they end up joining him on Christmas night.
Romance:
1. Holidate – Two single strangers agree to be each other's dates during the holidays but end up falling for each other over time.
2. Happiest Season – A woman plans to propose to her girlfriend over the holidays, but is surprised when she finds out her partner has yet to come out to conservative parents.
3. Let It Snow – A snowstorm hits a small town causing a group of High School Students to be stuck together.
Family:
1. The Polar Express – A Christmas classic about kids on a train heading to the north pole to meet Santa.
2. Home Alone – Kevin's parents accidentally left him home alone over the holidays while two burglars try to raid the house, but they will have to get through Kevin first.
3. Rise Of The Guardians – Santa, the Tooth Fairy, Sandman, Easter Bunny, and Jack Frost face off against Pitch Black to save the holidays from darkness.
Fantasy:
1. Smurfs Christmas carol – Grouchy smurf is ruining everyone's holidays until Christmas past, present, and future come to visit.
2. Santa Claus 1,2 & 3 – Present-day Santa, a man named Scott, is becoming overwhelmed with his Santa obligations.
Classics:
1. Elf! – Buddy the elf has lived with Santa in the North Pole ever since he could remember, but when he finds out his real dad lives in New York City, there is nothing he wants more than to meet him.
2. Rudolph the Red Nose Reindeer – Rudolph was born with a glowing red nose and was bullied for it all his life until a giant winter storm hits the North Pole and he's the only reindeer capable to lead Santa's sleigh through the storm.
3. Charlie Brown Christmas Special – Join all your favorite Charlie Brown characters as Charlie directs a Christmas play and tracks down their very own Christmas tree.
4. Frosty the Snowman – A group of friends find a magical top hat and decide to put it on their snowman bringing him to life, but with warm weather rapidly approaching they need to get him to the north pole to keep him from melting.
Student favorites:
Henry Hohl likes Home Alone because "it's fun to imagine myself in that situation, all the traps I could come up with and it's just an entertaining movie".
"The Christmas Story is my favorite because I've gotten to watch it every year with my family" Kenley Sanovich says.
Anderson Lewis likes Die Hard best since "it's a sick action movie during Christmas, how could you not like it?"