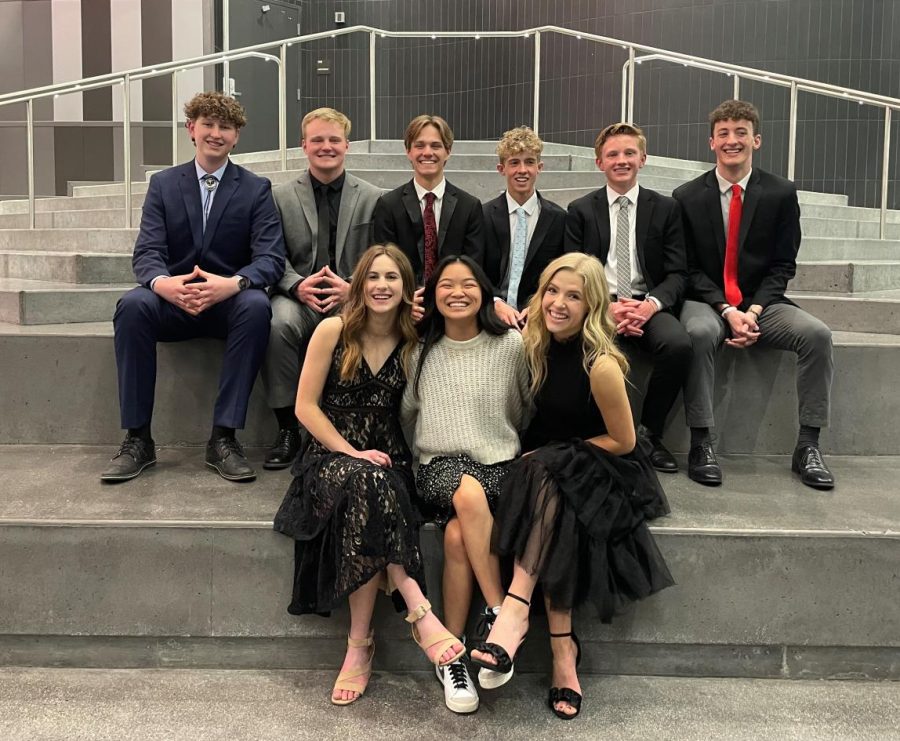 New Student Government Inaugurated
2022-23 Student Body Officers sworn in for the upcoming school year.
Alta's new student body officers (SBOs) have been chosen through popular vote. After last week's election and this week's campaign, the candidates that made it past the primary competed in the general election against one other opposition candidate, with a single exception from Zach Scheffner's campaign for President.
The inauguration ceremony took place on Thursday evening. All general election candidates with four exceptions were present. None of the absent candidates won their respective elections.
Nine new Student Body Officers will be representing Alta High School for the next school year. Zach Scheffner as President, Jake Motzkus as Vice President, Taylor Hadfield as Secretary, Paige Haddock as Financial Chair, Josh Anderson as Chief of Activities, JJ Sullivan as Attorney General, Cali Jeppson as Audio/Video Officer, Kimmy Ha as Historian, and Ian Smith as the Public Relations Officer.
The runner-up for the Financial Chair, Cooper Nicholl, was present at the inauguration ceremony. "It's obviously sad, a little emotional, but it's a fifty-fifty shot, anyone could have won. I wish Paige Haddock the best of luck. She's a really nice person," Nicholl said. "I also have complete faith in Zach Scheffner as President. Despite running unopposed, he has great potential and is a very supportive friend. Alta's lucky to have a good student leader like him."
"I hope that in the future there will be increased student involvement in our school activities," said Shaylee Louder, the student government advisor. "I would want the new SBOs to be good representations of our community and be a positive force in Alta."
From what we know of the new administration, Alta students will have a lot to look forward to, as positive changes and fun events will occur next school year when the SBOs take office.