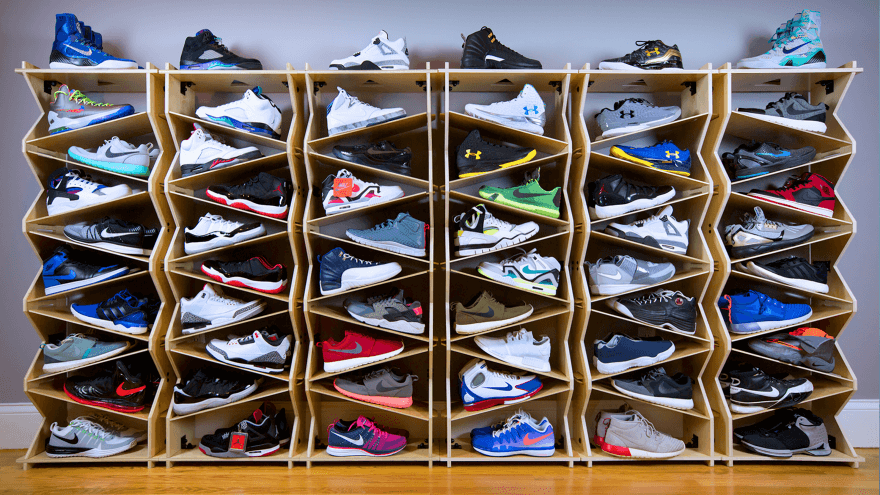 The Shoes Of Alta
What shoes are the students of Alta wearing ?
Shoes … We all need them, yet can only wear one pair at time, so what's the fuss about when it comes to owning multiple pairs of shoes?
Is owning numerous pairs shoes a waste of money? To some people, yes. It could be a waste to spend lots of money on shoes. To others, it is a hobby and a collection to have lots of pairs. It helps style outfits and can be an important part of fashion design.
Miuccia Prada said, "Craziness in a shoe is great – you can have much more freedom, you can exaggerate and it doesn't feel stupid. But to have too much craziness near your face, that would just feel weird."
This expands on how shoes give a lot more variety into an outfit and self expression, which would explain why some people enjoy collecting shoes.
Many people enjoy collecting and having nice shoes. There is particular focus on certain brands which are seen as nicer, like Vans, Nike, Converse, and more. Collecting shoes is one thing, but wearing them is another.
A poll of 150 Alta students shows that 62 students wear Nike, 34 students wear Converse, 25 students wear Vans, 12 students wear Lakai,  four students wear New Balance, four students wear Docs, four students wear the Walmart brand, three students wear Crocs, and two students wear Sketchers, making Nike the most popular shoe by poll.
"
Shoes are an important addition to any outfit."
— Max Plott
Student Max Plott has an incredible variety of shoes in his closet; his favorite shoe brand is Nike, and he specifically prefers Nike Jordans. He owns more than 15 pairs of shoes and buys a new pair about every three months. Plott spends around $250 on each pair of shoes. "Shoes are an important addition to any outfit," he said. 
J.D. Carrillo is personally a fan of Converse. He said, "I like the high top Converse. When I skate they make it harder to roll an ankle, they are comfortable, and I really like the 70's look."
When it came to shoes specifically designed for skating, Carrillo, "It depends on what I am skating. If I'm doing street skating I prefer Converse, but for park skating I prefer Lakai." 
Collecting shoes can be an expensive hobby or it can be a lucrative business. Student Bentley Crook buys and resells shoes. He uses websites like stockX.com and Goat. Crook tries to buy multiple pairs a week by purchasing at a low price and selling for higher. "It is important to consistently check the market," he said.
This is an efficient way to make money, and is especially convenient for a high school student.
Some would say that buying shoes is a hobby and something they are passionate about, and others care strictly about the purpose of the shoe and less about the look. Whatever the reasoning, the same brands are all very common and well liked at Alta.