Students Vote Reeses Peanut Butter Cups Favorite Halloween Candy
Reeses Peanut Butter Cups revealed as number one favorite Halloween Candy of students.
The number one staple of Halloween is candy. In fact, every year, over 600 million pounds of candy are produced for the holiday.
Americans spend over $3 billion every year on various candies to hand out to trick or treaters. While every year there are new candies, and there are tons of candy choices on grocery story shelves,  a few candies stand out from the pack.
A Hawkeye survey revealed students prefer a wide variety of candy, but they much prefer chocolate candy over sweet and sour treats, two to one. In fact, 72% reach for a candy bar when given the chance.
Alta students named over 30 different candies as their favorite, but there were a few are their clear favorites. The top five are as follows:
5) Milky Way

The caramel chocolate candy just barely scraped the top 5, with just over 6% of alta students claiming it as their favorite.
4) Snickers

Snickers is a staple of the halloween season, and the survey reflected that, with 8%  of students saying that it was their favorite.
3) Twix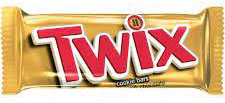 While they didnt specify whether they like left or right Twix, Alta students seem to love both, as 13% of them say that it's their favorite candy bar.
2) Kit-Kat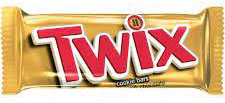 Fifteen percent of Alta students agreed on choosing the chocolate wafer candy as their favorite.
1) Reeses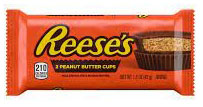 The peanut butter cup came in as the favorite by a large margin, with over 20% of Alta students choosing it as their favorite.
Alta students say that Halloween wouldn't be the same without sugary treats to munch on. "Candy is essential to Halloween" says freshman Hakkon Carlin. "It's like if Santa never brought presents, or if the Easter bunny didn't hide any eggs."