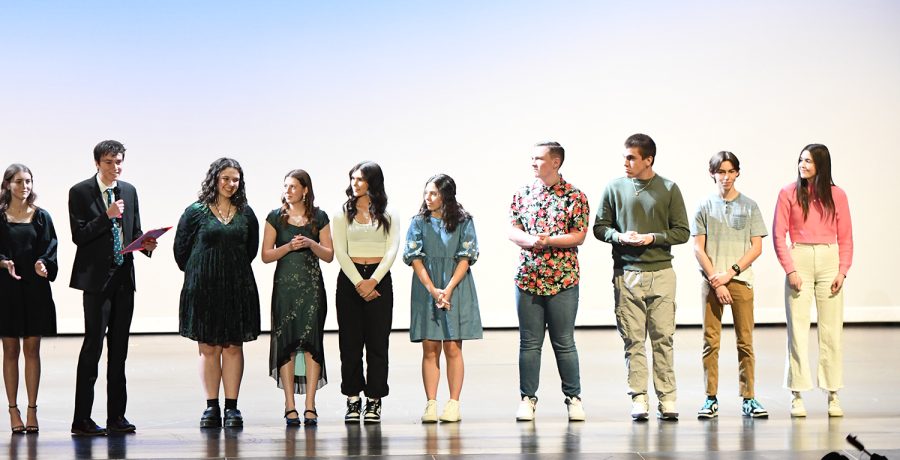 Alta Idol Showcases School Vocal Talent
Sophomore Miranda Stokes selected this year's Alta Idol
The 18th Alta Idol left no one disappointed. With an intense first round followed by a concert level second round, the audience voted and crowned sophomore Miranda Stokes the 2023 winner.
For Stokes, the night was a "blast." Years of practice paid off. "It was so much fun to work with the contestants," she said. "I made eight new friends."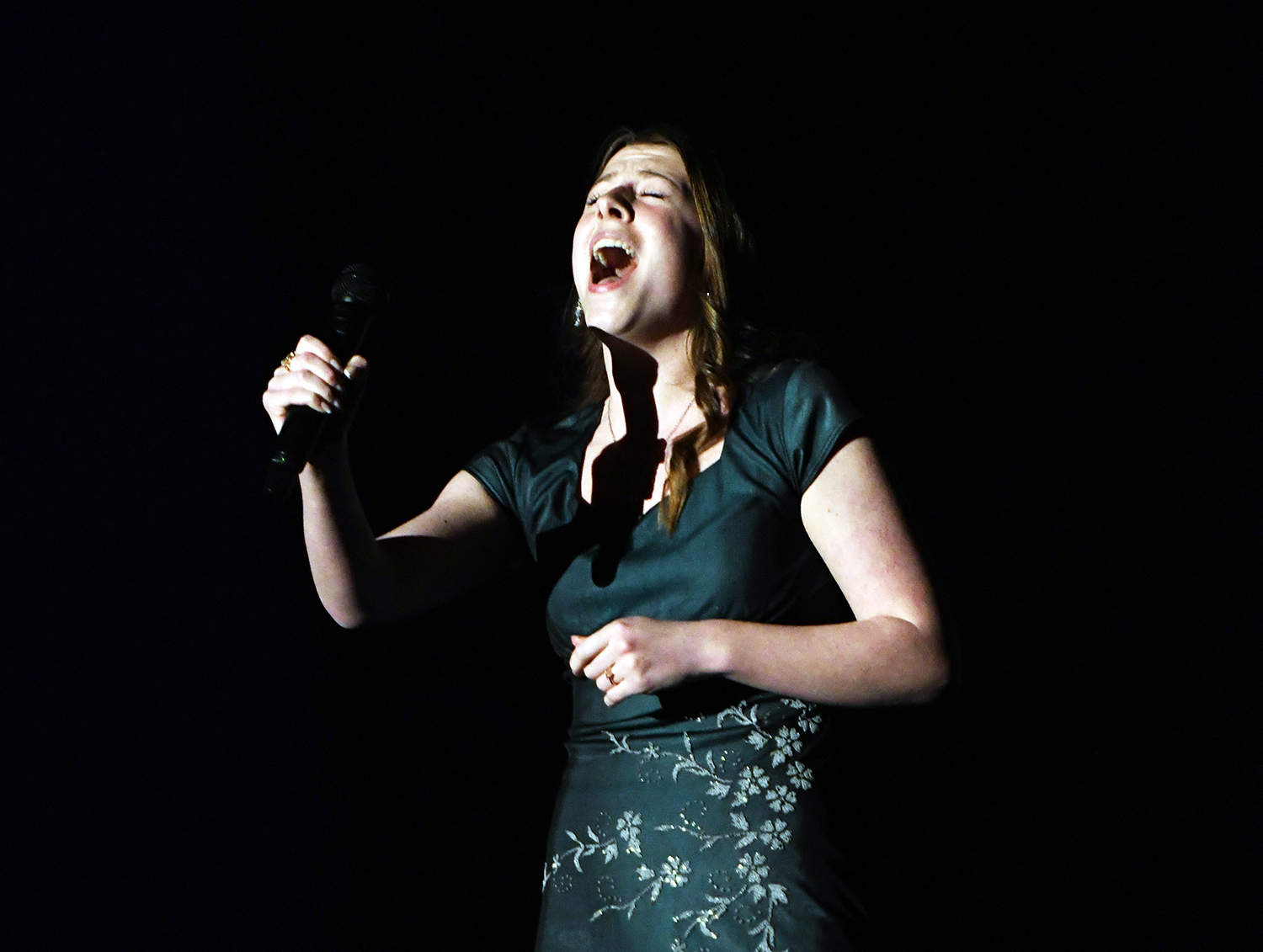 Stokes is thankful for everyone who showed up to support and give her the vote to become this year's Idol winner.
The competitors this year included: Maddie Evans, Miranda Stokes, Manaia Jones, Ben Ramos, Brayden Mcgill, Annie Kemp, Addi Rich, and Kevin Law. The Judges this year were Mr. Kramer Morton, and Mr. Wade Abbott.
"
It was so much fun to work with the contestants. I made eight new friends."
— Miranda Stokes, 2023 Idol Winner
Some of the songs sung in the first round included: Hopelessly Devoted To You sung by Miranda Stokes, a wonderful tribute to the predecessor singer of the song Olivia Newton John. Other songs performed included "Can't Help Falling In Love" by Elvis Presley, sung by Brayden McGill, Addi Rich singing "Valerie" by Amy Winehouse, and Kevin Law singing "In My Life" by The Beatles.
Even original pieces were included, like Annie Kemps original "Written in the Stars." For her, participating in this year's vocal contest was a wonderful opportunity to share with the school music community "I loved how supportive and fun all the participants were," Kemp said. "Everyone was so talented; It was a lot of fun."
After the first round of judging, the audience was treated to a performance of The Pink Panther by Alta Lyrica Choir, with an interactive audience interaction.
The second round revealed that the three finalists were Miranda Stokes, Addi Rich, and Ben Ramos. Addi sang "Easy On Me" by Adele and Miranda sang "Almost There" from Disney's Princess and the Frog. All three songs were beautifully performed but Stokes' really got the audience moving.
"You could feel the vibrations of the music, each performer worked really hard, you could tell," audience member and sophomore Sadie Jones said.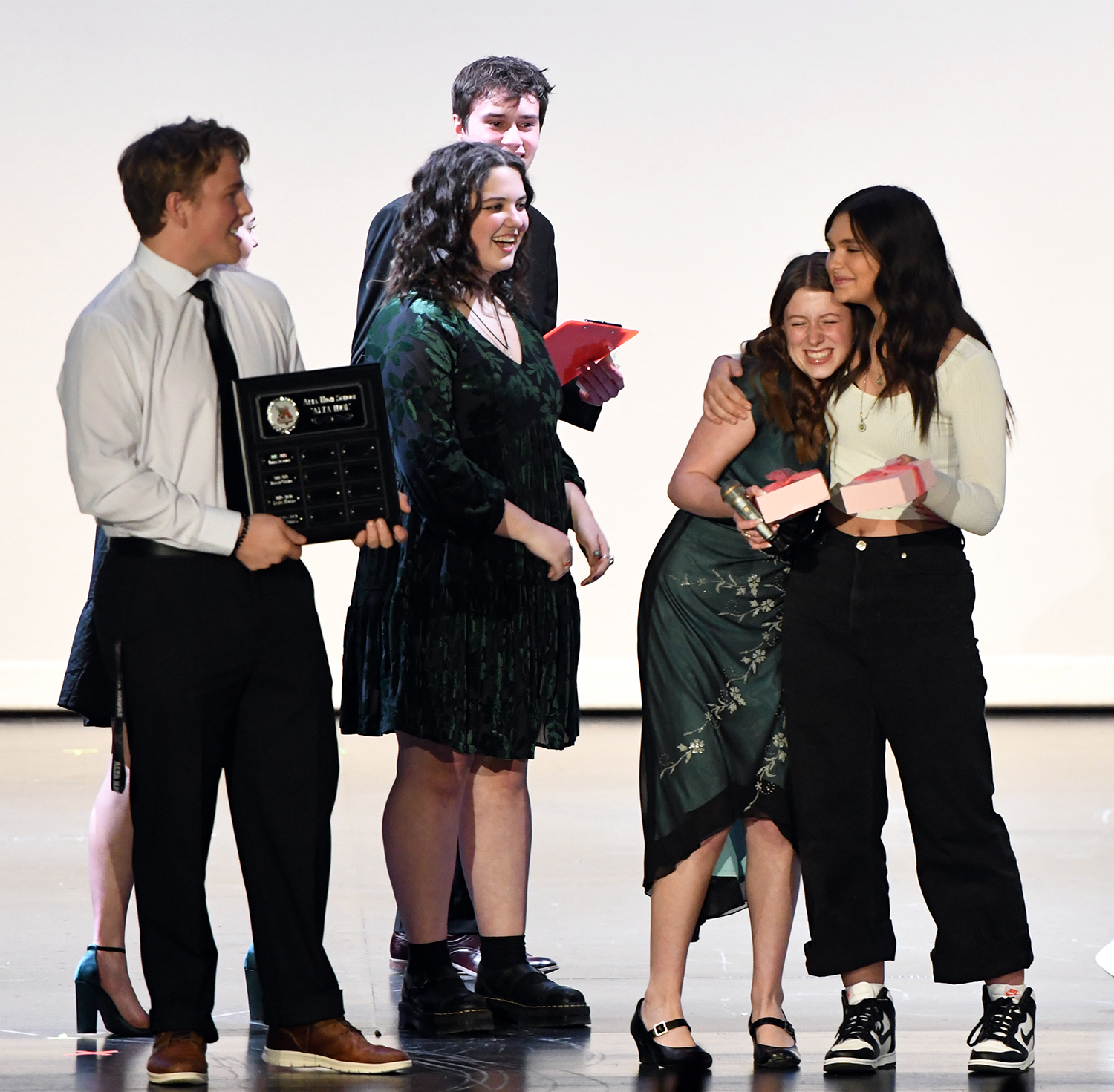 While the audience voted, Alta Idol winner from 2022, Gracie Nielson sang "All I Want" by Kodaline. Nielson's performance was concert level, with the audience full of swaying lights. After the song the judges proceeded to explain how much they loved each performance and each competitors unique voice, but one stood out: Miranda Stokes.
After 18 years, Miranda's name will be added to the list of hard working singers. Miranda is forever grateful to her family and friends for their support at Idol. Stokes' eagerly waits to receive her trophy, engraved with her name.