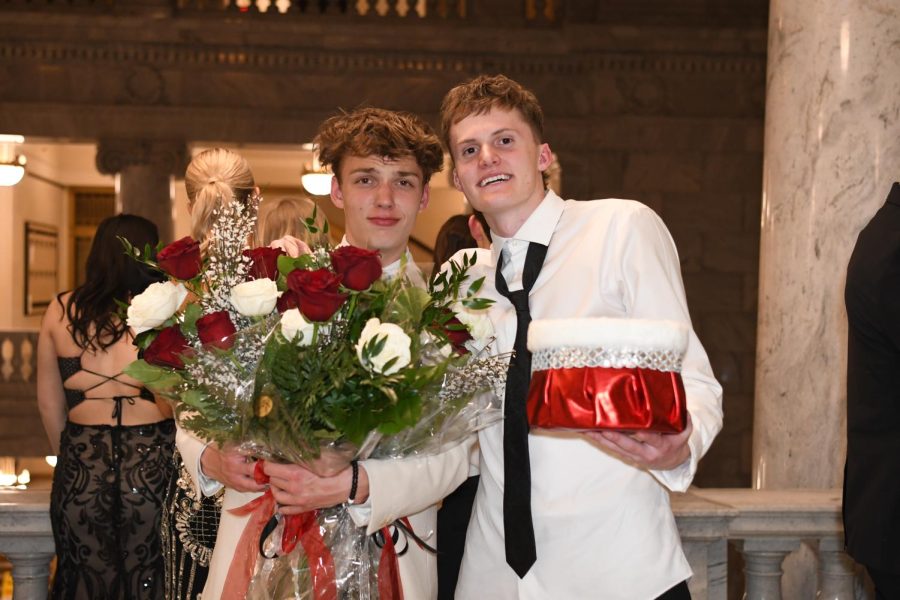 Class Officers Elected and Become Part of Student Government
The votes were cast! All of the newly elected class officers are looking forward to serving the students of the school next year.
SENIORS
The new and upcoming Senior Class Officers are planning to make a difference this 2023-2024 school year. 
Next year's seniors elected Carter Goodfellow President to lead their class. Sawyer Spring is the new vice-president with Kate Heaton as secretary. Regan Tesch is the historian. Landon Pack is public relations officer and Simon Katz in the head senator.
The current juniors are excited to be involved in school events and support Alta's students. 
A main goal is to involve the senior class as much as possible. Sawyer Springer says in all boils down to inclusion. "I want to help students get involved and make new friends," he said. "That starts with getting people to come to stuff."
Kate Heaton agrees. She wants to increase school spirit through involvement as well."
These are a few of their goals in making next school year the best experience possible for all of us. With more inclusion to activities, and bringing a welcoming feeling to new and former students.
JUNIORS
Zachary Lovell is next year's junior class president with Burke Staker as vice-president. Kyler Godfrey is secretary with Josh Graham as historian. Matt Okerlund is the public relations officer, Ella Engstrom is the Junior Tech Officer and Sofia Davenport is junior senator.
Lovell has been part of student government for the past two years knows that making everyone feel included and part of the student body is huge, so he wants to help student government implement even more activities to boost the inclusiveness among students.  "I want to make everyone feel included," he said. "We can do that by recognizing more smaller clubs and groups.
SOPHOMORES
The winners for the sophomore class include Cole Haddok as president, Sam Wray as Vice-President, Connor Rasmussen as Secretary, Sophie Lo as Historian, Bennett Ewing as public relations, and Coby Goodfellow as Senator.
Goodfellow hopes to help make the school a better environment.  "I am really looking forward to meeting new people in the school and giving everyone a helping hand," he said.
All of the class officers are excited to be more involved in the Alta community and show their best school spirit.
Public relations officer, Bennett Ewing, wants to contribute to the school by making sure all the sports and clubs are getting the same amount of support. He said, "This year I'm doing stuff for soccer. However next year I want to make sure that everyone knows what is happening for all of the Alta's community."