Alta Robotics competes at World Championship
For senior Tim Holt, attending the World Robotics Championships last month in Houston was an amazing experience. It was Holt's second trip to Houston and this time around Holt is one year older and one year closer to college and choosing a career for his future.
He and others found their robotics experience eventful and worth the $800 they each individually raised to get there.
Thirty three members of the team, Mr. Strohm, Mr. Edwards, and Mr. Ululave spent four days at the end of April experiencing the awe of participating in one of the biggest robotics contest in the world. Students enjoyed the thrill of competition and also the agony of defeat.
All 619 teams competed from different states and many different countries including  Israel, Turkey, Australia, the UK and more.
The competition was one thing, but after it was over, they all agreed what they enjoyed most was meeting with students from all over the world.
Dspite difficulties and losses they came home excited to improve and create another amazing robot next year.
According to Ron Strohm, going to Houston was worth the effort and cost of getting the team there. The Alta team knew going in the competition would be stiff. Teams from all over the world qualified to be there and Alta was among them. "Even though we didn't do as well as we would have liked, we qualified to be there," he said. "We were 600 out 10,000 teams worldwide. That's something."
"Our robot functioned even better than at the Idaho Competition," Drive Team member Marshall Hansen said.
Holt,  leader of team 4598, had his last ride as a senior. He came away knowing there are teams with more experience and definitely more funding and backing. "My main takeaway is that there are always a bigger fish," he said. "It's important to be proud of your accomplishments."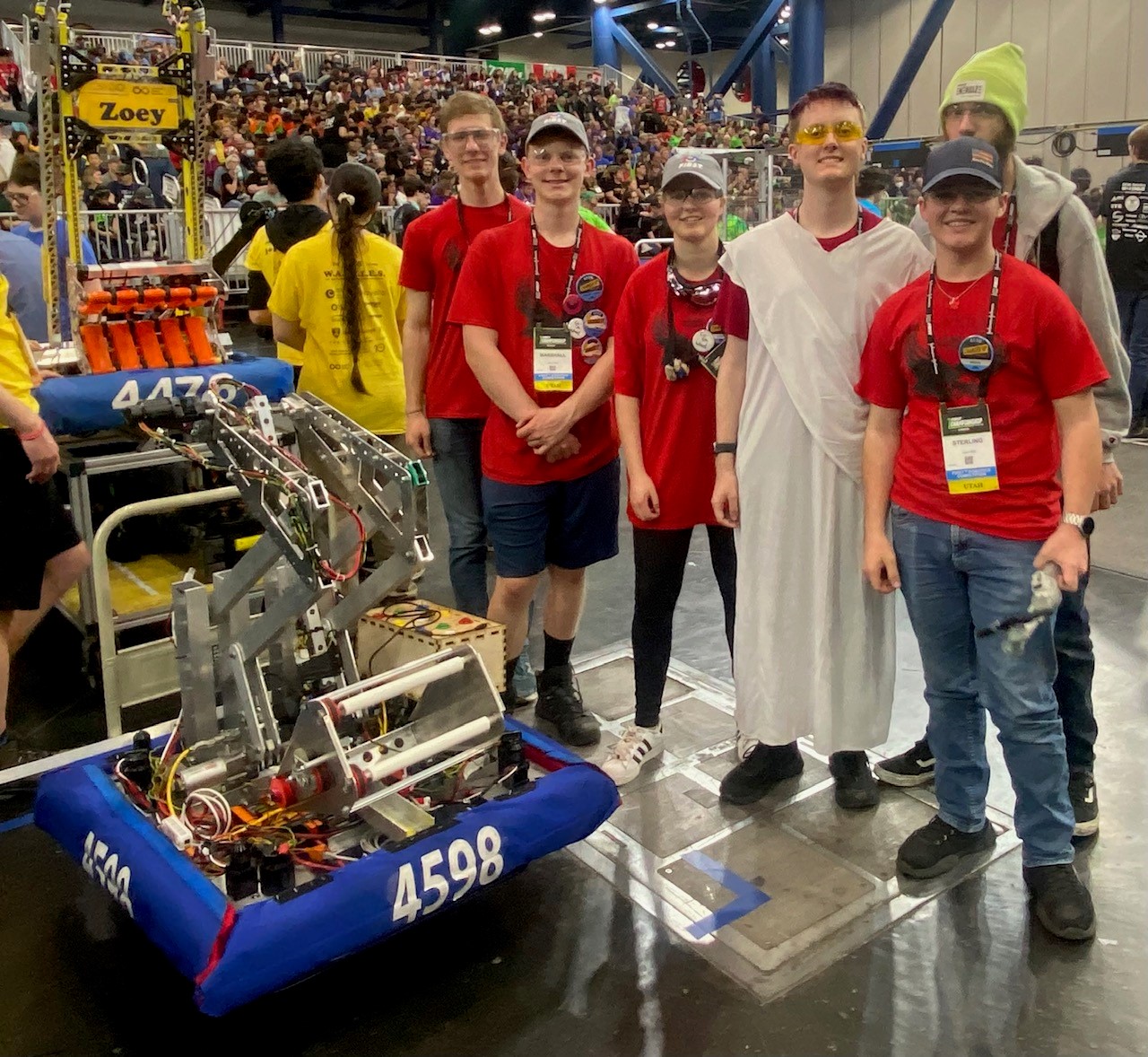 Kassie Holt also oved the competition and whole experience. "It was an incredible experience meeting people from all around the world," she said. "Just learning about them and their cultures was worth it."
The team also connected with  colleges and people in industries that offer careers in robotics.
To qualify for Houston, the team won the Regional Engineering Inspiration Award, the Woodie Flower,  and Chairman's/Impact Award at their regional competition in March.
The team is now looking forward to next year where they are confident Icarus or his protege will rise again.