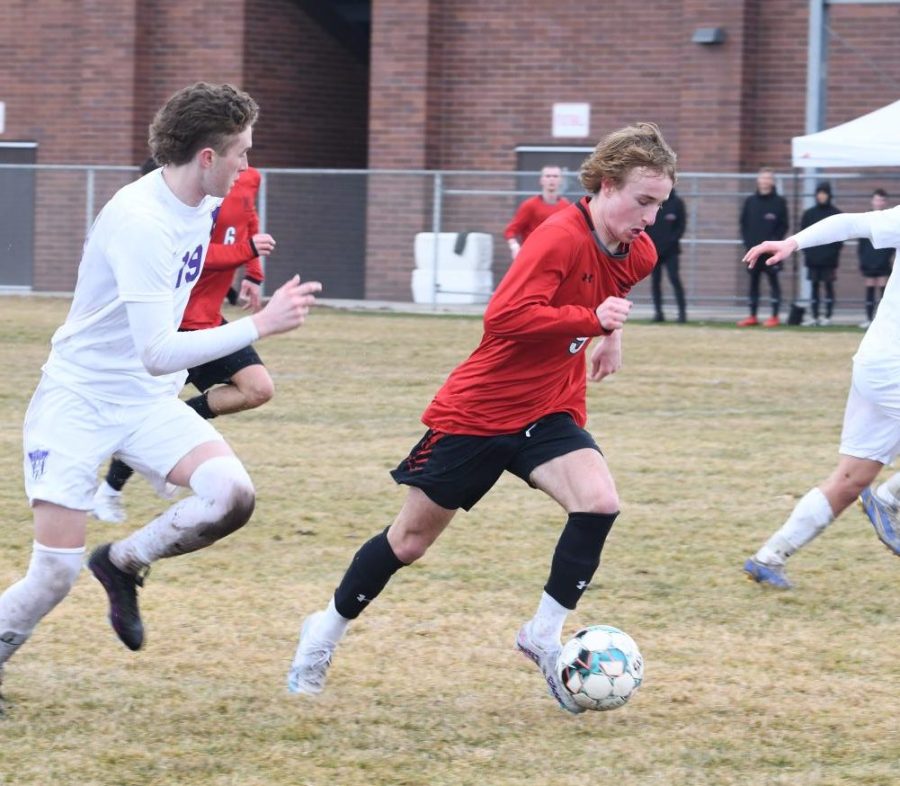 Alta Boys Soccer Prepares To Play Orem At Region
Men's soccer is having a good season winning a total of seven games. Alta took the place of second place in region with 5 games left before playoffs. 
Soccer player, Preston Ludlow who scored eleven goals in only nine games says, "We work really hard in practice and it is starting to come together in games." Ludlow is the top scorer for the aspiring soccer team.
Alta has the most goals in 5A with 29 goals which has spurred them to a good seven wins and only two losses. They hope to continue this in a huge game against Orem tomorrow. 
"Orem is a very good team and has a lot of talent… We love these games," Ryan Richards said. The team faces the competition with a positive outlook and team spirit.
"
"This game will show who they are and more importantly who we are as a team." "
— Kenzie Hyer, Soccer Coach
With the season coming to a close and only one game separating the two teams, the massive game could potentially decide who wins region. 
The boys are ready after a massive eight to zero win versus Mountain View.
Preston Ludlow scored four goals and Jackson Lo scored two to finish the game. 
Captain Lincoln Eberhardt explained, "It's a good win but we have to stay focused on the next game and take it day by day."
Alta anticipates the game and can't wait to see the results.