New Band Room will be Worth the Wait for Music Students
After four long years of school remodeling and renovations with the sounds of jackhammers, bulldozers, and workers in hard hats, construction is once again part of the school.
The dust and noise will be worth the wait and band students are especially looking forward to the creation of a new band and practice rooms.
The renovations for the new space began in March and will be completed this December 2023! Band students especially are anticipating this renovation and are excited for more space so everyone can practice in the same room.
The new rooms will be a 6000 square feet, with four practice rooms, a music office, and percussion storage. The total cost is $3 million.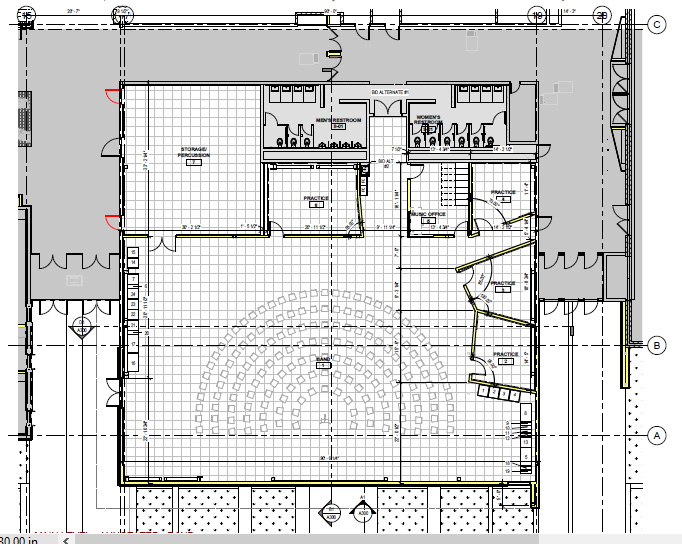 Caleb Shabestari, the Music Director, believes that this renovation is what Alta has needed for years. "The awesome music students who work super hard deserve to have a room we can all fit in," he said. "We can't wait for this addition to be finished."
Principle Mr. Rowley says, "We are so excited that our band program is growing so much. Next year our marching band will have over 100 students." He believes that this new room will accommodate the new growth of the program and allow room for even more growth.
The new band room construction will consume a classroom and one of the two dance rooms. The existing band room we then be converted to another dance room. New student bathrooms in the south end of the building will also be part of the band room renovation.
Band students agree it will be nice to not have to split time in multiple rooms and be location in one larger space. "I'm very excited about the band room. I think it will raise the image of Alta," said Darian Aldous.
Hopefully, this will finish and improve Alta so it will look more appealing inside and out. The band program with continue to thrive in its new space.