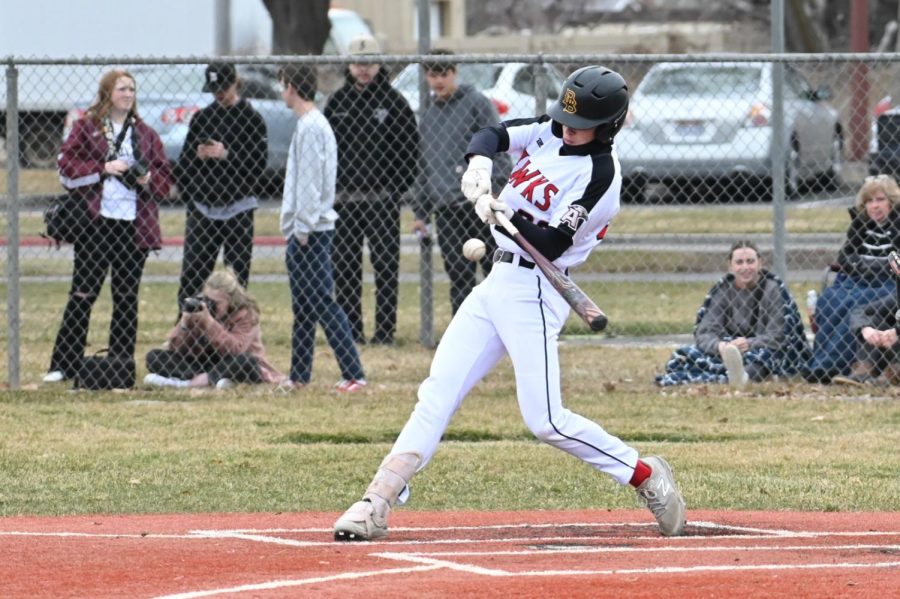 Hawks Baseball Finishes Promising Season
After only winning six games a year ago, the Alta hawks baseball program nearly doubled their win total, winning 11 games, including the programs first playoff win since 2016, snapping a seven year drought.
"I think this year was a step in the right direction," said head baseball coach Daron Connelly, "There were areas that we need to improve out game but hopefully we can come out even stronger next season."
While the hawks fought hard through one of the toughest regions in the state, they dominated in out of region play, going 5-1 with key wins over eventual third seed Salem Hills, and nine seed Stansbury. "I don't think our record accurately reflected the amount of fight, and heart in this team," Connelly continued, "Even in the playoffs against Cottonwood, with our backs to a wall, we battled until the very last out."
The hawks were led by team captain and senior Bentley Crook. He was dominant on the mound, finishing the year with a 1.29 ERA and striking out 60 batters, all while pitching against some of the best teams in the state. He was also a much needed spark in the hawks batting lineup, hitting 9 home runs and driving in 29 RBI's.
Despite the added success of this year's team however, what impressed coach Connelly the most was the way the team fought and never gave up. "There were countless times this year where we got down, and games looked out of reach, but we kept fighting and had a desire to win, something that had been missing in our program for years."
The box scores reflected just that, as the Hawks had countless comeback wins including a huge win against Stansbury where the hawks had to battle back, which ended in a walk off win by Nolan Lohnes.
"I feel like that was the turning point in the season," Lohnes said. "From that point on we didn't feel scared of anyone and showed up everyday with an extra desire to win, and a belief that we could."
By the time the playoffs came around the hawks were playing some of their best baseball. They came out hot in game one, defeating Cottonwood 6-1, led by a powerful pitching performance by Bentley Crook. They then took one of the hardest losses of the season in game two, losing by a score of 13-2. Despite having their backs to a wall, they fought valiantly in game three, scoring two runs with their season on the line, before coming up 90 feet short. "We could have ended my high school career on a better note," says senior pitcher Jack Ward, "At the end of the day only one team ends their season with a win, but it felt really good knowing that we left it all on the field."