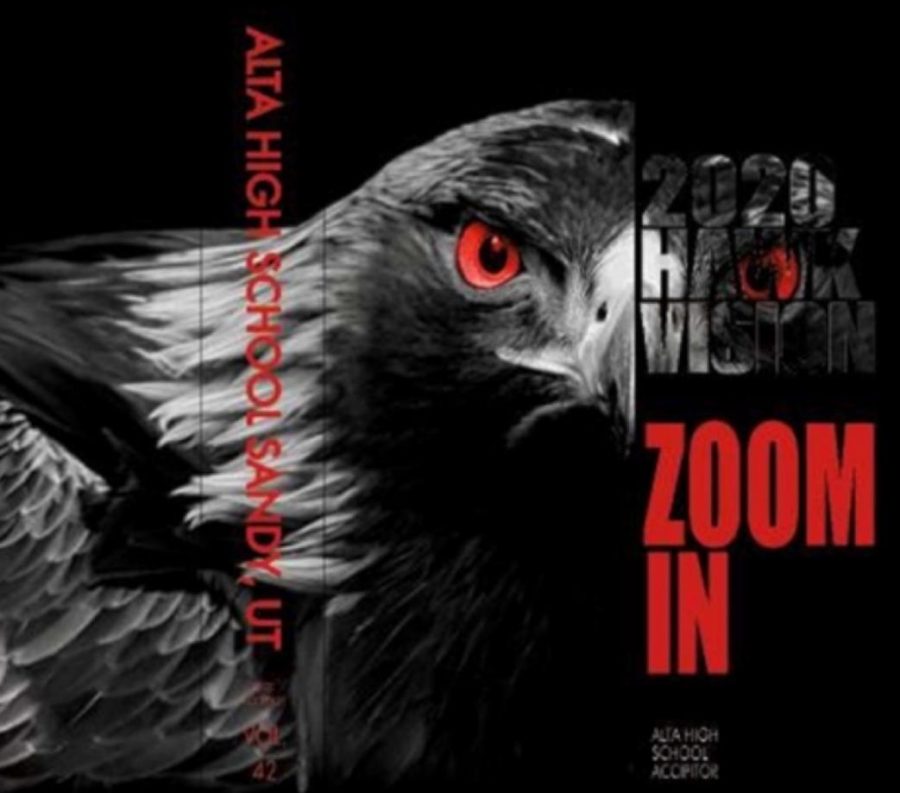 Yearbook Distribution Planned for June
Printing and Transportation Delays Mess with Yearbook Distribution Plans
May 30, 2020
Amid the chaos of the Coronavirus and its after effects, yearbook publishing and distribution are struggling to keep up with the heavy demands the end of school brings. The Alta book is caught in the backlog, and Jostens yearbook publishing division can't make its deadlines causing major distribution delays all across the country.
The yearbook still hasn't shipped (5/31); it should ship within the next week. "Right now, we are hopefully looking at distribution the second week of June. Emails and texts home will reveal the exact date said Denise Ferguson, Alta yearbook advisor. "Our Corona Virus inserts have arrived, so our book can't be too far behind."
Ferguson admitted many schools would have issues getting their yearbook on time when the California Jostens plant shut down the end of March. "Our book was finalized a week earlier than scheduled, so I know we were well in line to have our book printed on time, but when that happened, my heart sank, Ferguson said.
"I knew we would be in for a wild ride. I just didn't know how wild it would be."
The shutdown of the California plant meant Jostens had to truck all the printed materials from California to Tennessee, another location that prints books. "They moved 34 semi trucks with multiple trailers as fast as they could when California shut down the middle of March," said Jason Castleton Alta's Josten's rep.
"

Everyone needs their book printed at the same time; it's daunting. It's unbelievable really. Think about the thousands of schools waiting for their yearbooks."

— Jason Castleton, Alta's Jostens Yearbook Rep
Castleton explained that the crews in Tennessee are working two 10-hour shifts with a two-hour sanitation breaks. Rules govern how many people can be working in a given space which has reduced their work capacity, and they are struggling to keep up with the immense end of school year demands.
"Everyone needs their book printed at the same time; it's daunting. It's unbelievable, really," said Castleton. "Think about the thousands of schools waiting for their yearbooks."
In addition, transportation has also been an issue as FedEx, the company used to deliver the yearbooks, is struggling to keep up with deliveries while also competing against other companies like Amazon who is also shipping everything late.
"It is just a mess," said Castleton. "We just keep our fingers crossed that the crews in Tennessee finish our books and they are put on trucks soon."
As for yearbook distribution, the existing guidelines preclude large groups of students gathering for something like yearbook signing. What normally takes an hour, will now take all day. "It's going to be a huge endeavor just to get the books in the hands of students," Ferguson said." We will be able to confirm distribution plans once we know the yearbooks are on a truck headed for Alta."
This isn't a normal happening when it comes to the Alta yearbook, if anything, everything always goes without a hitch. But this year, "distribution has been a disaster waiting to happen. I am just keeping my fingers crossed that our book in finished and shipped soon. Everything is totally out of our control right now, so I just hope people are understanding and don't get upset when the books don't arrive on time, Ferguson added.
Alta's end of year activities have been anything but normal, and that includes yearbook distribution. This year's yearbook has gone through events unheard of; between the closure of factories to the late deliveries, it is hard to say when students will get their yearbooks. When the yearbook does arrive and is distributed, students will have a lasting memory of this wild and crazy year.