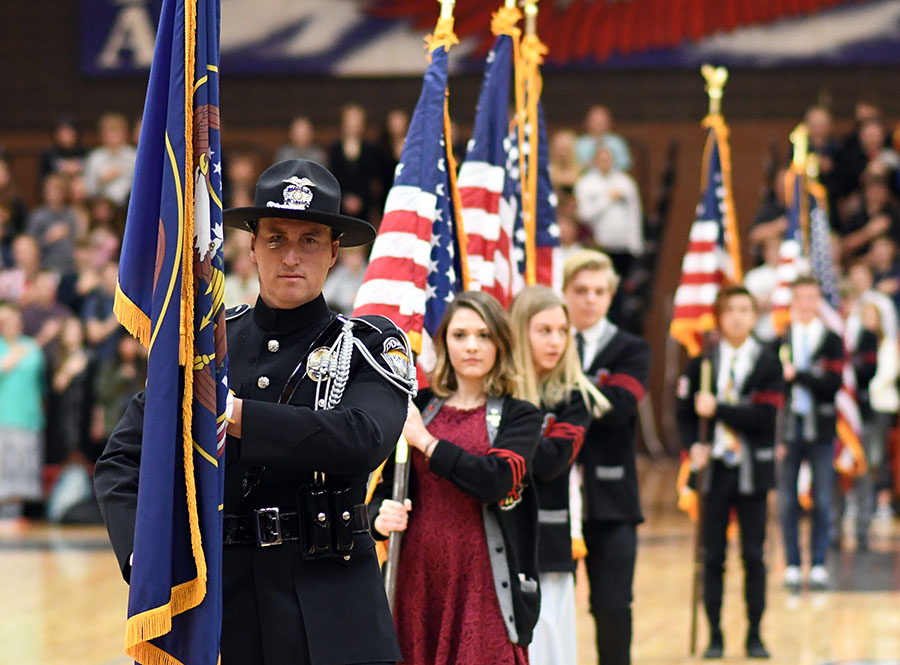 Class Officer Elections Finalized through Online Voting
Students voted online May 16-18 to select next year's class officers.
May 20, 2020
Senior, Junior, and Sophomore Class officer elections are now a wrap. Instead of listening to students and viewing their posters in the halls and talking to students about voting at lunch, and enjoying the overall thrill of elections, this year's students selected officers online with the click a button.The results of who won the races came out on May 19.
Senior Class Officers are Lucas Groscost as President with Carson Elison as the Vice President. Janelle Christensen as Secretary, Ella Memmott as Historian, and Jordan Robinson as the Senior Class Public Relations Officer.
The Senior Senators will be led by Jake Seare. Giselle Enriquez, Ryan Harris, Grace Kammerman, Ethan Preece, and Riley Sohm will back him up on the senate. Head Cheerleaders will be announced at a later date.
The Junior class President is Autumn Engstrom and Jordan Cai as the VP. Luke Bjerregaard is the Secretary, Alexandra Berry is the new Historian, Justice Cole will be working with Public Relations, and the role of Senator is taken by Logan Christiansen.
Sophomore class officers are Dashiel Hayes as the President with Zach Scheffner as the Vice President with Paige Haddock as Secretary, J.J. Sullivan as Historian, Ian Smith as Public Relations, and Vivian Checketts as Senator.
Senior President Lucas Groscost is excited and nervous. He and the other senior officers want to make the year great and they hope to keep and create activities in spite of Covid-19. "I really look forward to looking forward to working with my fellow officers to make it the best senior year possible," he said. "I am hoping we can find ways to work around social distancing and still have all of our awesome senior year activities."
Senior secretary Janelle Christensen said even though senior year might look and feel a little different, she's ready to work hard. 
This year's elections involved a long process where students applied for a position. After applying, students created an online campaign. This year's creative campaigns ranged from a salute to the popular binge-worthy show Tiger King to Dallen Jeppson's "Dr. Dalzam" that required him to shave his head. After sharing their campaigns, students were expected to show respect to other candidates and behave appropriately.
Voting for class officers began May 14 and ended May 16.
Elections for Freshmen officers will be held in the fall.
Alta Student Body Officer elections were held earlier in the quarter. To recap, Dallen Jeppson is Student Body President and Brenton Valentine is the Vice President. Joseph Butler is the Secretary, the Historian is Layla Mackey, Bode Rockwood will take the role of Attorney General, Jorja Smith is the Financial Chair, Marshall Young is the Student Body Public Relations Officer, Sadler Jones will take on the job of Chief of Activities, and Dawson Lewis is the new Audio/Visual Officer.