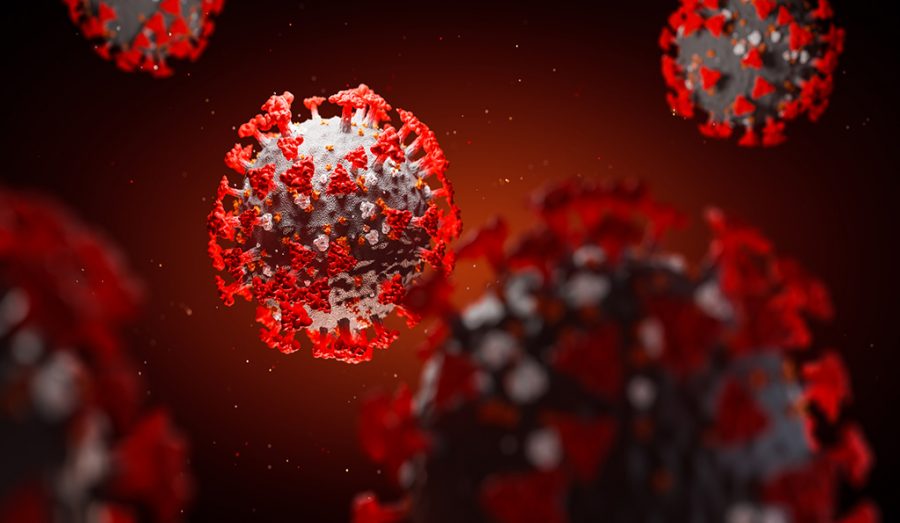 Alta, Covid Cases, and Quarantines, a Reminder for Students and Staff to Practice Covid Protocols
Five Covid cases and many on quarantine serve as reminders to follow district Covid protocols at school and with friends.
Only two weeks into the new school year, two Utah schools, Utah Military Academy and APA's Draper 1 campus, have already had to shut down. Pleasant Grove High School and neighbor Corner Canyon have had to alter their school plans as a result of a number of new coronavirus cases. What would it take for Alta to shut down?
Even though students are wearing masks and sanitizing desks, an acute awareness that the school could once again be unexpectedly locked down is in the back of everyone's minds as they go through the day. If Alta has 15 or more students test positive within two weeks, the school could face a two week quarantine and everyone would need to continue classes online. As of Tuesday, September 15, Alta has seen 10 cases of Covid-19 with 189 students on quarantine. That number shifts by the day.
Dr. McGill in an email to the faculty wrote that Alta has done an exceptional job containing the virus especially when you consider 2500 students and staff are in the building on a daily basis.
"Our work here really isn't done," said Assistant Principal Kelli Miller. "The next several weeks will really be absolutely critical to ensuring the safety of students. This is going to take work from everybody…and us all coming together to push through in following protocol…at practices, at games, before classes, and at lunch."   
However, in addressing these concerns about a possible resurgence of Covid-19 cases, Miller stated that while being quarantined is not necessarily ideal for those involved, it is one of the best tools at our disposal to combat the spread of the virus. She continued, saying, "As a school we have put several additional measures, precautions, and guidelines in place to minimize the risk of spread and to keep everybody here at Alta safe." 
Contact tracing is the main method of COVID prevention at the school. According to the World Health organization, contact tracing is when anyone around or in contact with an infected person is observed for a period of time. It is likely that once someone is positively diagnosed with COVID-19 and they have been withdrawn from school, the first step will be contact tracing where students and staff who have been in contact with the infected person will be notified and observed. These individuals may then be requested to quarantine.
While some of these measures have gone under the radar, others have had a much more significant impact on the daily and weekly routines of students. Most notable includes the addition of a third lunch to the bell schedule, sanitizing desks every class, a restricted student section at games, and of course, mask wearing requirements. In addition, the implementation of a comprehensive and full of online course and support for students who are forced to quarantine will mean that students will worry less about falling behind in classes or about negative repercussions on their grades. All of these measures will serve to greatly aid social distancing or decrease spread of the virus, says Assistant Principal Miller.