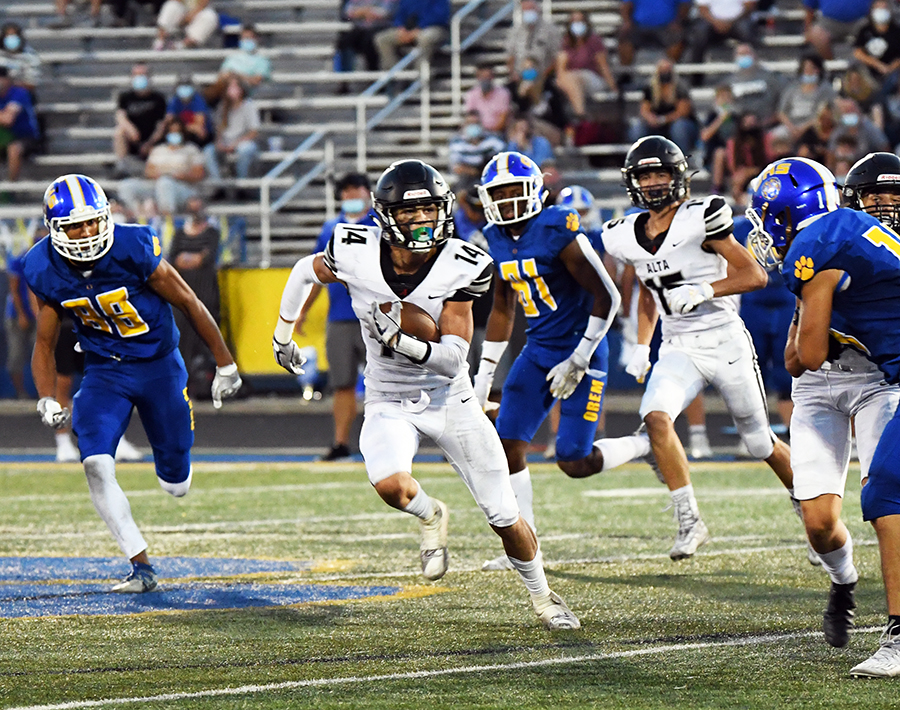 Football Holds on Tight and Heads into Tough Season Play
Loss to Orem fires up the team to take on Corner Canyon this week.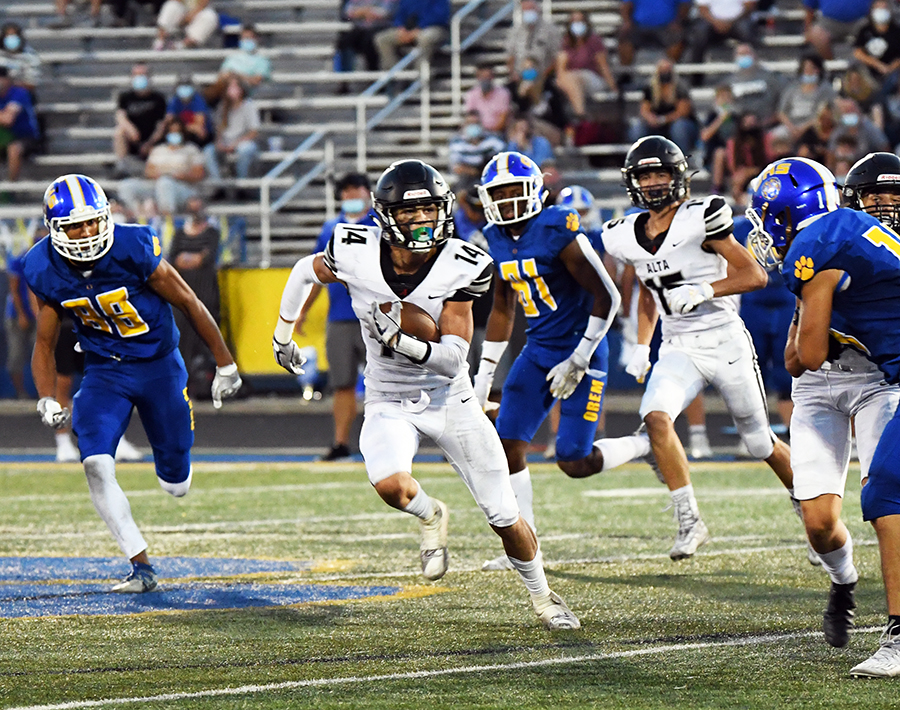 Coming off of a 14-24  loss to Orem, Alta High's Football Team looks to prepare for the biggest game of the season against Corner Canyon. Alta High School students look forward to the Corner Canyon game every year. The rivalry between Alta High School and Corner Canyon has only grown stronger over the years since Corner Canyon High School opened in 2013. Coach Te'o believes that Alta has a chance this year. 
"Our chance is as good as anyone else in winning the Corner Canyon game.", Coach Te'o said. "The chemistry between these kids is impeccable and without the boys then nothing would be worth it without them."
The team is very passionate about football and are very thankful to be on the team. Peko Amitoelau says that football is the only sport he can see himself doing. The team is also very close. 
Sam Black said that, "Football and teamwork make people less selfish because you'll see a teammate step up and help someone out whether they are injured or whatever the case is for what they're going through.". The team's chemistry is something that came up time and time again in the interviews with coaches and players. Bryce Maxum even described the team as a family.  
The Alta Hawks football family is moving on to continue their season with a 2-2 record. Today's game with Corner will be epic.