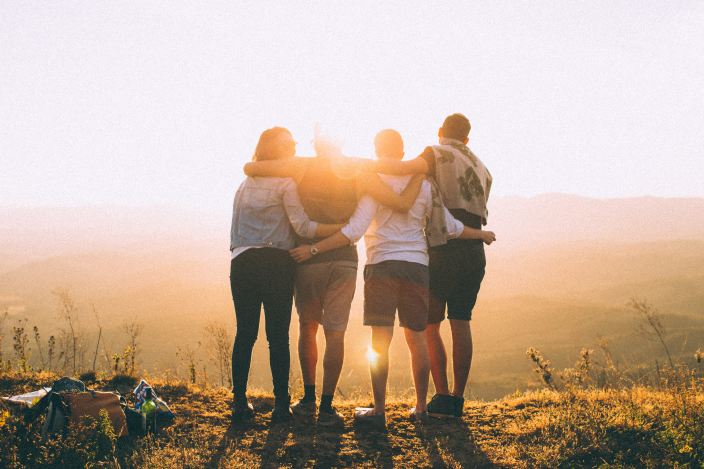 Help is Available for Students Who Struggle with Covid Induced Anxiety
Mental health resources are available at the school. If you are suffering from anxiety, don't hesitate to seek help.
For Alta senior Erin Fuller, "Quarantine was an endless blur that got blurrier and blurrier as it went". 
Many students found staying sane and staying connected difficult over the quarantined summer. "It was hard of course. Lot's of new stressors that I had to adapt to and find ways to cope. Everything was unprecedented and this meant a lack of control so my anxiety went off the wire. Not to mention the fact that I'm in the demographic that's high risk," said Fre Yal Omar, a senior who is currently doing online school. "I made a lot of art to distract me and express what was going on in my head. It was just a lot of trying to forget what was happening, but also not letting it get bottled up."  
Feeling a lack of control is very common, especially in the middle of a global pandemic. But anxiety isn't the only negative effect on a student's mental health.
Dr. Alicia Hoerner, Alta's school psychologist is most concerned for a lack of interaction with friends amidst quarantine.
"
The most important task of adolescence is the development of identity. As I see it, unfortunately Covid has disturbed the ability for students to do the things that are most important to them, which is relationships with peers."
— Alicia Hoerner
Development at this age, especially in school is just as much social as it is academic, so the closure of school leaves a lot of students isolated, which provides an unhealthy environment for anxiety and depression to grow. With isolation being such a big problem for students, school reopening is a big advantage, for all students, some students more than others. 
"Many adolescents don't have access to any other mental health support but whatever the school has to offer, especially minorities," Dr. Hoerner continued. "We know that they are more likely to be affected by Covid, but also that they tend to only access mental health services at school due to socioeconomic factors."
As much as Alta's students and teachers are doing our best to keep school open, there is still the possibility of another closure constantly on the horizon. What do students need to know if another closure happens? Dr. Hoerner provided some coping skills to use not only if school closes again, but whenever they feel isolated. 
Find Control.

"Identify the things that you are in control of and put all your effort into those, and practice letting go of the things that you can't control and can't change." Great advice from Shad Roundy, Alta's social worker. "Find control and take it!".

Recognize that many people struggle and that anxiety is a common thing in school and in life.

Anxiety can motivate you and your peers to make better decisions. To be worried, or scared about COVID-19 is normal, however if it's causing problems in your everyday life then reach out for help. 

Stay connected.

Social interaction is really important to mental health. During this unprecedented time there are many ways to stay connected with friends and family. Even though you may not be able to meet face to face or closer than 6 feet, technology makes it easy to see and interact with people. Texting, facetime, email, Skype, and so much more can help stay connected with peers, family, and friends. So be creative and build relationships.

Stay focused on yourself and how you are feeling.

Alta school psychologist, Dr. Hoerner says, " When you come to a painful or uncomfortable feeling the only way out is through it." Feel your feeling and understand that being emotional is normal and healthy. Know that you are not alone, you can talk to the amazing school counselors, psychologists, and social workers. You can also talk to friends or any trusted adult.  "Talk with your friends, use your shared sadness to feel connected". 

Focus on kindness.

This can be very difficult but will help you a lot, getting a good self image of yourself can help you find who you really are and being kind to others as well can let you surround yourself with positivity and love. Also, if you see bullying, tell a trusted adult or school administrators. Remember to be an active bystander and notice signs of bullying or harassment. 

Seek help if you need it.

Whether it's from friends, family, or any trusted adult, talking can really help people stay connected. Alta has an amazing psychologist, school counselors, and social workers. They have an open door policy and are always willing to help if you or someone you know is struggling. 
Please know and remember that you don't have to go through things alone. The School has mental health resources that can help anytime, The names and emails for the psychologist and social worker are below or on Alta's website under counselling.
School Social Worker:
Shad Roundy: [email protected] 
School Psychologist:
Dr. Alicia Hoerner: [email protected]