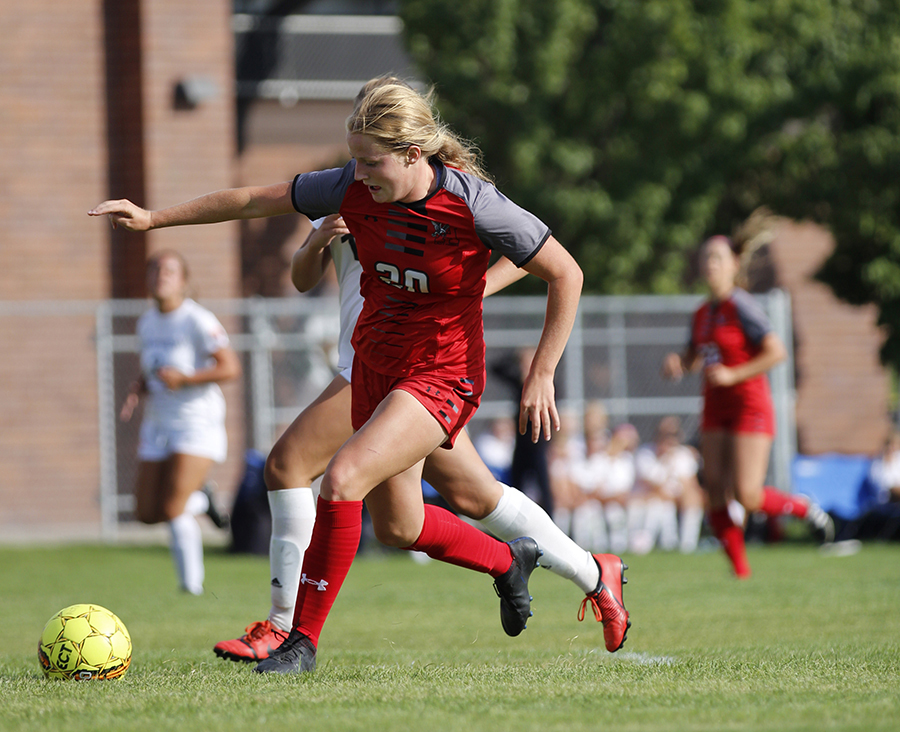 Girls' Soccer Team Defeats Box Elder 7-0 in first game of the State Tournament
Advancing to the second round of the State Soccer Tournament, the Lady Hawks look forward to their next game against Skyline October 13.
Alta's Girls Soccer team started the state tournament in style by beating Box Elder 7-0. While Box Elder hasn't been very impressive this year, finishing with a 2-15 record, any game where you win 7-0 is impressive. Especially with 5 goals coming in the second half
Teamwork over individual play was a focus of the players and coaches. Vanessa Glass, a player on the team, said, "Honestly it felt great to get the win. It worked out so well because we worked as a team, not individually."
Coach Mckenzie Hyer agreed, saying, "They believed in each other. The first half was tough but they stuck with it and turned up the intensity. We kept doing what we've been doing all season. We worked hard in practice and focused on the team."
The home field advantage had a hand in the win as well. "It feels good to be successful, Assistant Coach Shayley Allen said. "It's certainly a good way to go into our second game."
Alta's next game is Tuesday, October 13th, against Skyline, who is 14-3 this season.