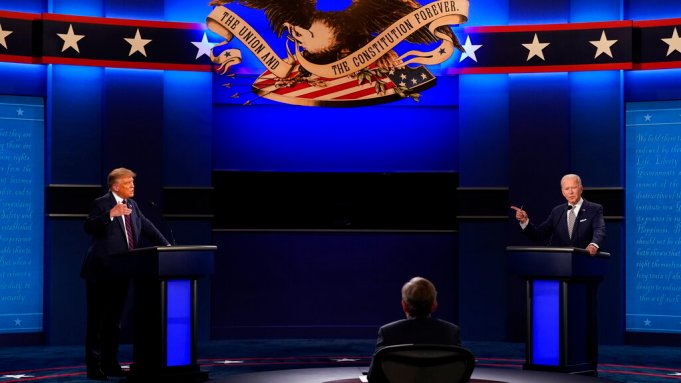 2020 Presidential Debate Highlights Incivility in Today's Political Discourse
The first presidential debate was a complete and utter failure! I was personally appalled by the way President Donald Trump acted. People can say whatever they want in defense of Trump, but what I saw that night was something that made me ashamed to call myself an American. One of the biggest issues that I had with Donald Trump was his attack on Hunter Biden for his drug problem. It was irrelevant and uncalled for.
There are a lot of things Trump doesn't agree with Vice President Biden on; however, that did not give President Trump the right to attack Hunter Biden for his cocaine problem. Hunter Biden lost his sister and mother in a car crash as a child. Then in 2015, his brother who fought in the army died from brain cancer. 
Instead of attacking him for it, President Trump could have had compassion and understanding or at the very least the decency to not bring it up on national television. 
I have tremendous respect for Vice President Biden for not attacking Trump's family in response as there are many things he could have brought up. 
The thing that bothered me most was President Trump's complete avoidance of condemning white supremacy. Right now we live in the most racially divisive time since the civil rights movement, and we see protests against police in numerous large cities across the country.
Though some progress has been made, we still have a long way to go. I was not expecting much from our president, but I would have at least expected him to condemn white supremacy even if it meant losing the white supremacist vote.
I was just overall disappointed at the lack of order and civility displayed by the President of the United States in front of a national audience.