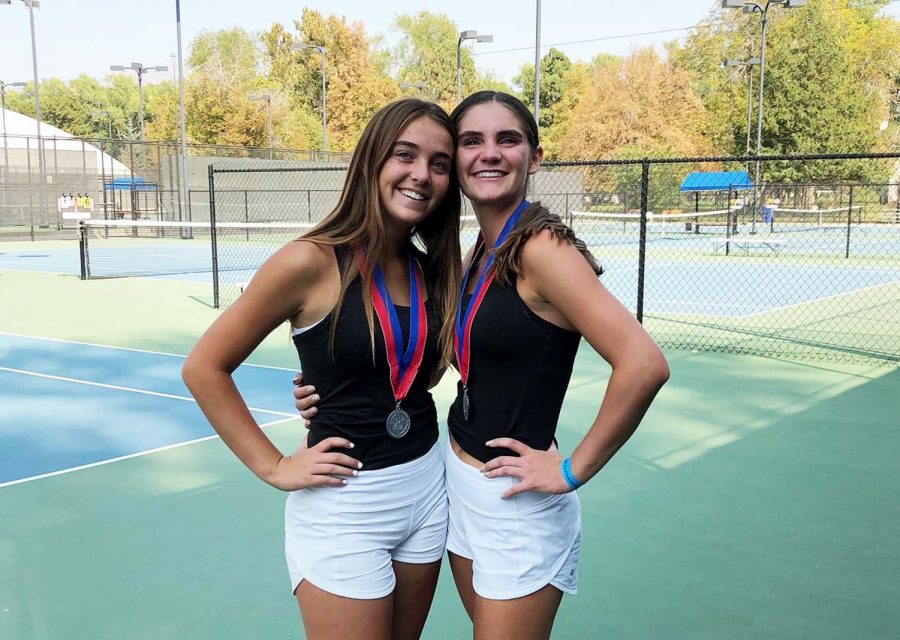 Girls' Tennis Team Finishes 6th at State
Raquel Passey and Brooklyn Dowdell placed 2nd at the state tournament.
Alta's Girls Tennis season came to a conclusion in the first week of October. They ended the season in third place in region competition and came out in 6th place at state competition.
Their best finish was the 2nd doubles team that consisted of Raquel Passey, and Brooklyn Dowdell. They got second place.
"It was so much fun, but it went by so fast! I loved being a part of the tennis team and I am definitely going to try out next year! I loved my team and coaches, it was the best season," Emily Dutcher said.
Rebecca Russell played First singles and lost in the first round. Grace Anthony played 2nd singles and made it to the quarterfinals before losing there.
The girls agree that state competition is tough but worthwhile. The duo of Passey and Dowdell, who placed at state, said the road to the finals in second doubles was tough because the competition just got harder and harder the closer they got to the final match. The admitted it took composure, focus and perseverance.
For Coach Bre Debry, the season was a success. "The girls improved so much from the beginning of the season to the end," she said. "They cheered for each other and were definitely the loudest team at state."