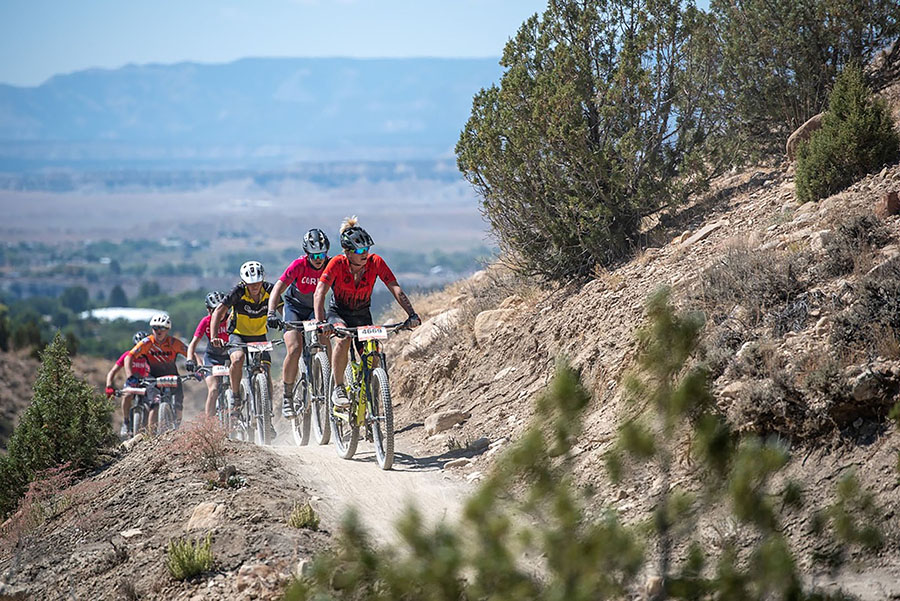 Mountain Biking Team Puts Wheels before Wings into Action!
Alta claims an 8th place state finish just 300 points behind first place Lone Peak.
After a surprising season seemingly overruled by COVID restrictions, Alta High riders have risen to "ride before they can fly," the team motto for the year and inspiring words meant to get people out biking.
In state competition, Alta placed eighth with a total of 4204 team points. Only 300 points behind the state winner, Lone Peak, so it was a very close finish. They rode before they could fly, yet still found a way to soar like Hawks!
Powder Mountain held the first race, followed by venues in Price, Vernal, Cedar City, and State Finals in St. George. Alta had riders in every race, although many students missed due to covid complications, leaving many riders unable to attend. All were eventually able to return to biking. Able to enjoy the rest of their season. A few of the top riders included Isaac Taylor, Lynsey Pexton, Walter Stratton, Atticus Snow, Macy Ellis, Jessica Law, Theo Evans, Griffin Tasker, and Emily Sanger. All of whom placed well in one or more of their races. Note that more riders excelled during the regular and race seasons. They had their slips and falls just like the rest of the team and ended up with many cuts, bruises and covered in dust, but loved every minute of it. Eric Drebing took a quote from Star Wars and slightly altered it to fit the topic when he said, "Do or do not there is only full sending in mountain biking."
Mountain biking as a hobby did not suffer through COVID 19. It had spiked! Schools and businesses were shutting down. With school work now able to be completed from home, more people went biking, including members of the team. NICA (National Interscholastic Cycling Association) has allowed Utah teams to have a full racing schedule. Utah was lucky to get a full schedule, as it was the only state in the country to have five races. However, many team practices were limited or canceled.
Throughout the season, many riders had to be quarantined and had to miss many practices. On top of that, postponement of the season required propelling the start to July rather than in April. A seemingly unrecoverable hindrance to the sport. Many, if not all of, the riders on the team have climbed the mountain, literally. Performing higher than even themselves expected during the race season. Ashlee Stoker said, "Give it all you got, suffer, enjoy the pain, you will be proud of the outcome."
During the first race in Powder Mountain, every rider was only allowed one spectator to accompany them to the track. And while this changed the supportive and marvelous feeling found at a traditional race, riders excelled above normal expectations and raced as if there had been a full crowd. Despite COVID restrictions, the last four of the races allowed all spectators were allowed to attend the event. Bringing a familiar spirit of belonging and support returned to the venue. Which only gave the momentum to ride better and do it with smiles on their faces.