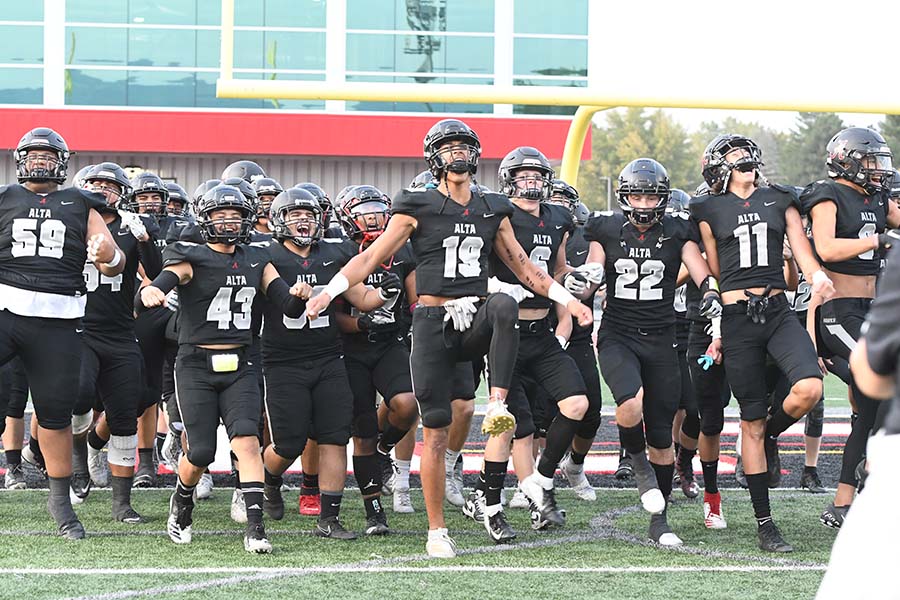 Football Wins Its Second Round Game and Advances to the Quarter Finals
Alta football advanced to the State Quarterfinals after an impressive 29-9 win over Bonneville, a formidable opponent with an 8-1 overall record prior to the match up. 
This football season has not been typical in the slightest. As coach Te'o said, "It's been a very up and down year. Full of uncertainty because of covid. We never know who will be available on Friday."
Alta finished 4-5 this year, good for 4th in the division. They had to deal with a myriad of Covid and injury issues that hampered them this year. "I was really proud of the group's attitude this year," Coach Te'o said, "It's tough to go out there and play when everything is so uncertain. There were a lot of issues but they kept grinding each week."
Alta began State Championship play October 23rd against Farmington. They bounced back from a bit of a rough patch, after losses to Lehi 21-24, and Timpview 24-42 in their last two games, with a 42-23 win. Farmington is now 2-9 and they have had 5 losses in their last 5 games, to Fremont, Bonneville, Bountiful, Clearfield, and of course, Alta.
The season came to a close last Friday against Maple Mountain, yet another team with 8 wins coming into the matchup, in a hard fought, 30-40 loss.