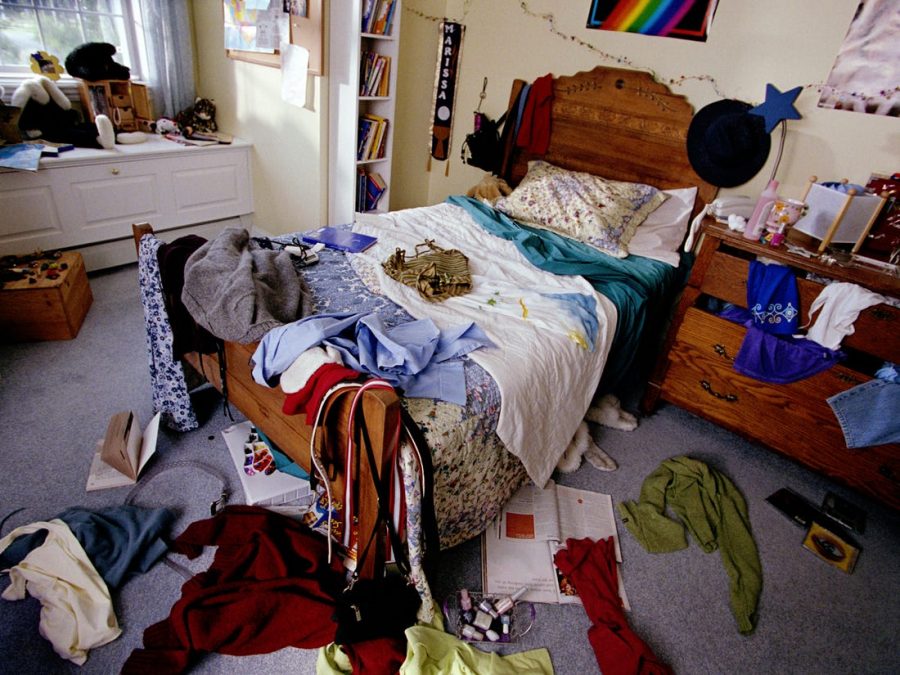 Do You Have a Messy Room? Here's the Psychology Behind It
If there was a poll asking parents all around the world whether their teenager's room is ever cleaned, they'd all answer with remorse, saying "It's been years." But why is it so common for teens to have messy rooms? Is it because of hormones? Rebellion? Depression? Or are they simply lazy? Well it could be all of the above.
However some teens were brave enough to admit the reason; "I really just don't see the point, it'll get messy again. Why should I clean my room if I'm going to mess it up in less than a week?" Another student confessed, "I'm not going to lie, I am so unmotivated, I simply don't care, and so far nothing has been able to change that." Many also said that they tell their parents they "don't have time to clean", but usually it's just not a priority to them.
On the other hand, some other students have answered, "Yes I do, it makes me feel productive, and helps me de-stress."  Student Emily Candice responded, "Yeah, I try to keep it clean because I like the look of my room when It's neat." 
So it seems you can't generalize an entire age group to the same mannerisms. But is there a deeper meaning to a teen's psychology based on the tidiness of their room?
Many studies have been performed to ponder and reveal a deeper connection. An article by The American Counseling Association stated that since a teen's room is their own domain, they decide the state of their cleanliness. They said that what parents don't understand is that when they barge into their room to demand immaculacy it only persuades the teen to feel disrespected, and unsafe. 
Another article on Grown and Flown reports that overindulgence plays a big factor, telling us that when kids own lots of stuff, clutter and disarray are inevitable. Nonetheless, that same article also continues to reassure us that it's okay, it's normal. 
Teenagers are to this day greatly misunderstood, and will be targeted by procrastination, existential confusion, identity crises, and countless other issues. It isn't shocking that they will have dirty laundry, and empty water bottles on their floor too. They're all just going through it, and the most and only thing anybody can do for them is be there as support, guide, and help when needed. If you are a parent concerned for your kid, give them a safe and welcoming environment, and they'll come to you. Teens are figuring their lives out, balancing a social life, and dealing with a global pandemic. We're all just really going through it, but some of us with a messy room.