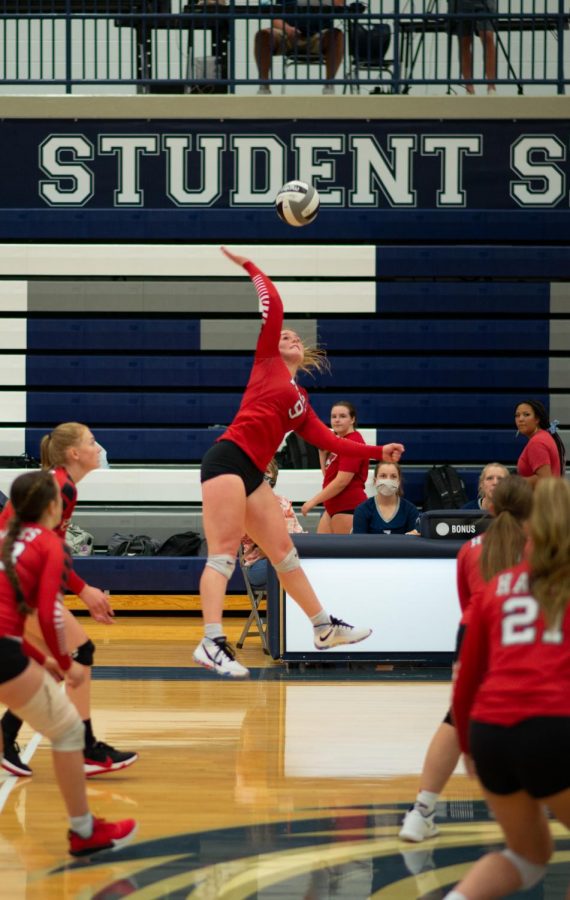 Volleyball Falls to Park City in State Tournament
With a loss to Park City High School in the State Volleyball Tournament, this year's season came to an official end for the Hawks.
Reflecting on the season, the team is happy they got to play and develop their volleyball skills. Perhaps, what they appreciate most are all the memories made on and off the court.
Freshman player Grace Gardner says, "My favorite memory from volleyball was making new friends, so I wasn't as nervous during my first year of highschool as well as seeing new perspectives on how to see volleyball."
There is no doubt that everyone on the team is welcoming to everyone, especially freshman newcomers. That is something everyone on the team will miss now that the season is done.
Junior Outside Hitter, Haven Anderson says that next year she looks forward to seeing how everyone will grow, but she is also a little worried about being a senior and this being one of her last years at Alta. Haven loves meeting new people, especially the freshmen!
The team is very inclusive and love meeting new faces and seeing how much better everyone gets over the club season.
Both Haven and Grace look forward to growing as players over the next many months in the club season.
Now that the season has drawn to a close, it is time for the club season to begin. Club lasts from Late November to April or May. During the summer months, colleges and clubs hold camps for athletes to get better at the sport they love so when tryouts come up next year the players are ready!