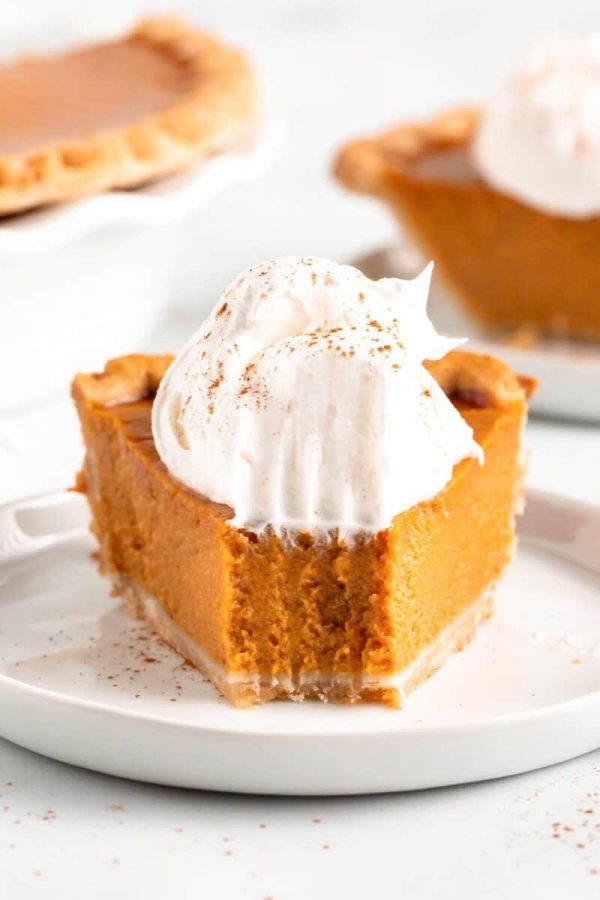 Thanksgiving and Pumpkin Pie Still Rule!
Thanksgiving is here and with it comes football and good food. What do you think of when someone says Thanksgiving? Chances are you think about food. Whether it be pumpkin pie or turkey, everyone has a favorite Thanksgiving food. Among the most popular Thanksgiving foods at Alta, pumpkin pie and mashed potatoes are common favorites. 
According to George West, there is nothing better than fluffy mashed potatoes. How do you make fluffy mashed potatoes? First, you want to gather heavy cream, butter, and potatoes. It is best to peel and cut up your potatoes before putting them in water to boil. Boil the potatoes until they become soft. While the potatoes are cooking, warm the butter and heavy cream. Then once the potatoes are cooked and the heavy cream and butter are warmed, use an electric mixer or a potato masher to bring the potatoes to a fluffy consistency. If you want to add flavor, you can add garlic or top them with gravy.
Pumpkin pie is delicious especially at the end of autumn as the holiday season kicks off. It can, however, be difficult to make. There is, however, a simple way to make this pie. Start by gathering ¾ cup sugar, 1 ½ teaspoons pumpkin pie spice, ½ teaspoon salt,
1 can (15 oz) pumpkin (not pumpkin pie mix), 1 ¼ cups evaporated milk or half and half,
2 eggs beaten, and 1 Pillsbury™ Pet-Ritz® frozen deep-dish pie crust. First, preheat the oven to 425 degrees. Then, mix all of your ingredients except the pie crust. Then pour the mixture into the crust and bake for 40-50 minutes. After that let it cool for 2 hours. That's it. It's as easy as pie. 
While waiting for the pie to bake and cool, watching football is a good Thanksgiving activity. This year, there will be three games. The first one begins at 10:30 am (MST) when the Texans play the Lions. Then, Washington faces Dallas at 2:30 pm (MST). To finish off the holiday, the Ravens will play the Steelers at 6:20 pm (MST). With the perfect mixture of good food, family, and fun traditions, this holiday will be a success!