Our Favorite Recipes
The holidays are here and we have time to be a covid cook this year. Here are some of the Hawkeye Staff's favorite recipes for the season.
Easy Apple Pie
Submitted by Savannah Barlow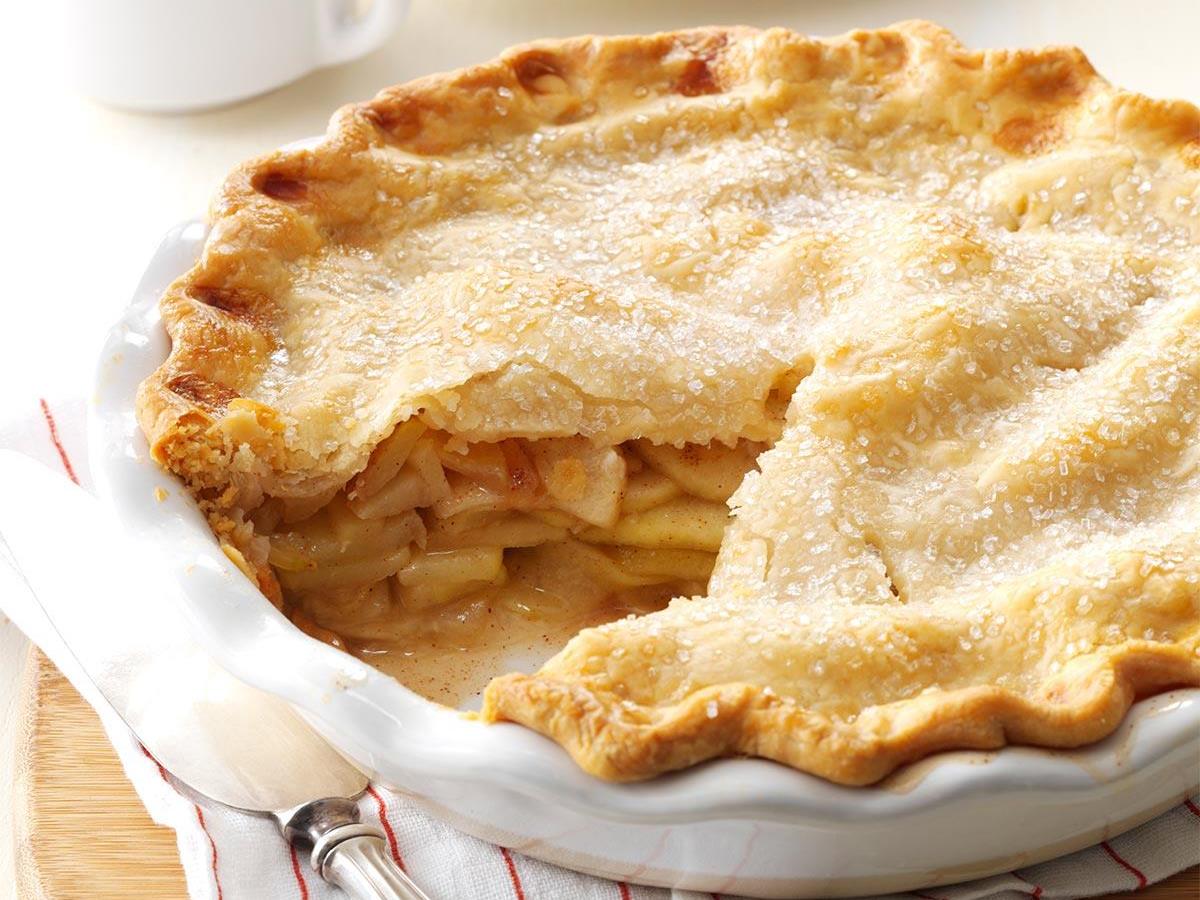 2 Pillsbury pastries for a 9 inch double crust pie
1 cup unsalted butter
1/4 cup and 2 tablespoons all-purpose flour
1/2 cup water
1 cup white sugar
1 cup packed brown sugar
16 Granny Smith apples – peeled, cored and sliced

Preheat oven to 425 degrees F (220 degrees C). Melt the butter in a saucepan. Stir in flour to form a paste. Add water, white sugar and brown sugar, and bring to a boil. Reduce temperature and let simmer.
Place the bottom crust in your pie pan. Fill with apples, mounded slightly. Cover with a lattice work crust. Gently pour the sugar and butter liquid over the crust. Pour slowly so that it does not run off.
Bake 15 minutes in the preheated oven. Reduce the temperature to 350 degrees F (175 degrees C). Continue baking for 35 to 45 minutes, until apples are soft.
Christmas Muddy Buddies Recipe (Reindeer Food)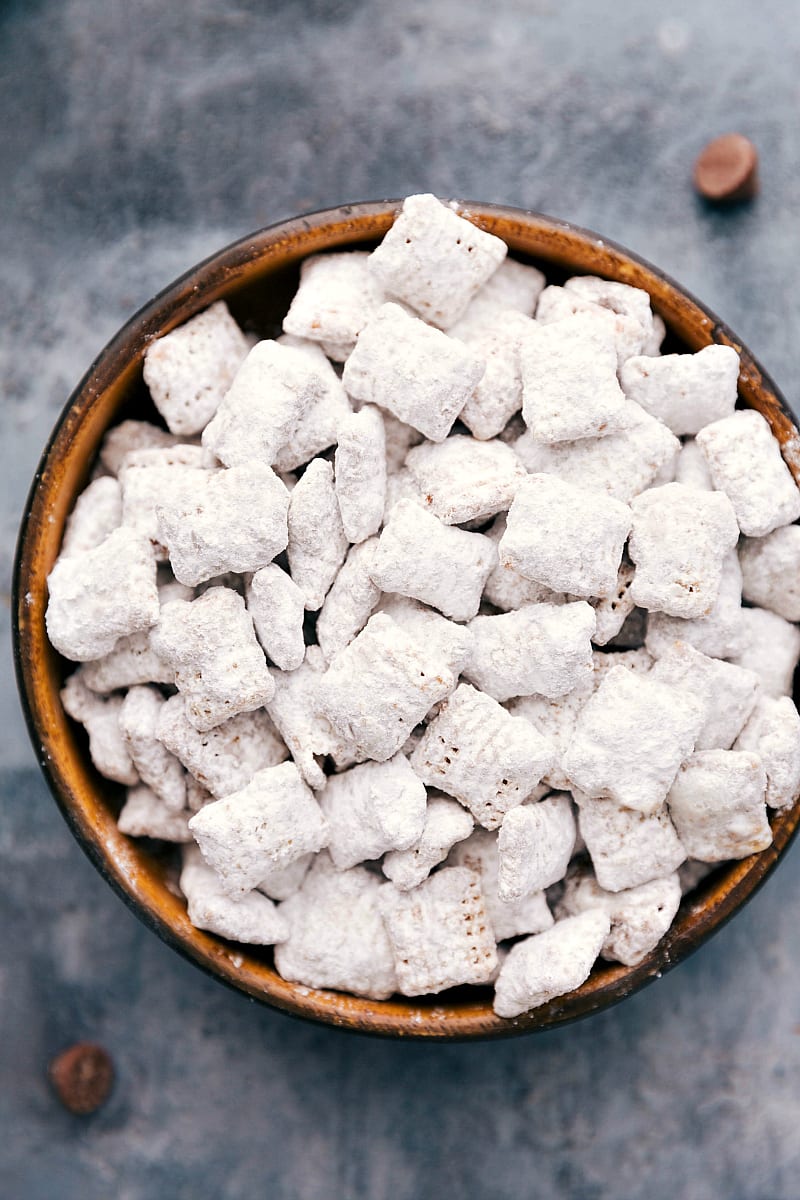 Submitted by Jaycee Bennion
Recipe by Dinner at the Zoo blog
Ingredients:
6 cups Rice Chex cereal
1 cup semisweet chocolate chips
1/2 cup creamy peanut butter (or candy melts)
1 cup dry brownie mix (or 1 cup powdered sugar mixed with 1 1/2 tablespoons cocoa powder)
1 bag Christmas M&M's 12 ounce bag
2 cups mini peanut butter cups
2 cups pretzel twists
How to Make
Place the cereal in a large bowl. In a medium bowl, combine the chocolate chips and peanut butter. Microwave the chocolate mixture for 30 second intervals until melted; stir until smooth.
Pour the chocolate mixture over the cereal and use a spatula to gently toss the cereal in the chocolate until completely coated.
Place the brownie mix inside a resealable gallon sized plastic bag. Add the chocolate coated cereal. Seal, then shake until cereal is coated in the brownie mix.
Spread the cereal out in a single layer on a sheet of parchment paper; cool completely until dry.
Combine the cereal, M&M's, peanut butter cups and pretzel twists, then serve.
Oreo Cookie pie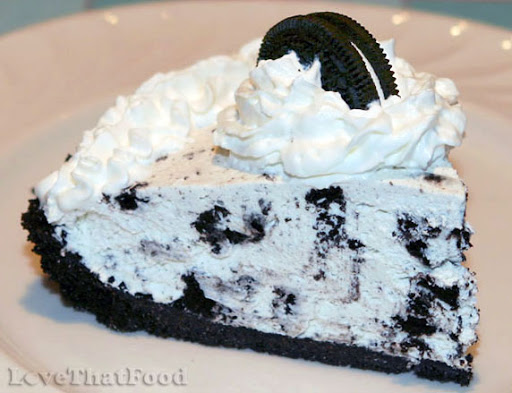 Submitted by Tyler Brescher
Crust
24 oreos
4 tbsp butter
Finely crush cookies into small pieces (with fillings), then put into a bowl with butter and mix. FInely pack into a pie plate and refrigerate for 30 mins.
Pudding pie filling (makes extra)
1 french vanilla Instant Pie filling (makes 4 ½ cups)
1 Cookies and cream Pie filling (Makes 4 ½ cups)
4 cups of milk
8 oz container of whipped cream
12 oreos
Pour the two packages of pudding into a bowl with the milk and mix until thick and refrigerate for 30 mins. When done and ready to fill the pie, crush the oreos and mix them and half of the whipped cream into the pudding and mix until merged (Easier with soft thawed whipped cream), fill the pie and refrigerate until consumption. (Makes extra … enjoy)
Gingerbread Cookies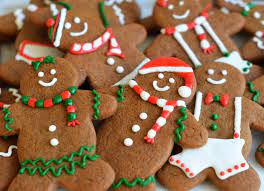 Submitted by Gracee Day
3/4 c. (1 1/2 sticks) butter, softened
3/4 c. packed brown sugar
2/3 c. molasses
1 large egg
1 tsp. pure vanilla extract
3 1/4 c. all-purpose flour
1 tbsp. ground ginger
1 tsp. baking soda
1 tsp. ground cinnamon
1/2 tsp. ground cloves
1/4 tsp. ground nutmeg
1/2 tsp. kosher salt
2″ piece fresh ginger, grated (optional)
Zest of 1 orange (optional)
1/2 tsp. finely ground black pepper (optional)
Sugar Cookie Icing, for decorating
Sprinkles, for decorating
This ingredient shopping module is created and maintained by a third party, and imported onto this page. You may be able to find more information about this and similar content on their web site.
DIRECTIONS
In a large bowl using a hand mixer, beat butter, brown sugar, and molasses until fluffy, about 2 minutes. Add egg and vanilla and beat until combined.
In a medium bowl, whisk flour, spices, baking soda, and salt until combined. With the mixer on low, gradually add dry ingredients to wet ingredients, as well as fresh ginger, orange zest, and black pepper (if using), until dough just comes together. (Do not overmix!)
Divide dough in half and create two discs. Wrap each in plastic wrap and chill until firm, about 2 to 3 hours. (Alternatively, divide dough in half and roll each piece of dough between two pieces of parchment to 1/4″ thick. Chill until firm.)
Preheat oven to 350° and line two large baking sheets with parchment paper. Place one disc of dough on a lightly floured surface and roll until 1/4″ thick. (Alternatively, peel off both sheets of parchment from dough, then replace one sheet of parchment back underneath dough.) Cut out gingerbread men with a 3″ wide cutter and transfer to baking sheets.
Bake until slightly puffed and set, 9 to 10 minutes, depending on the size of your cookie cutters. Let cool on baking sheets for 5 minutes before transferring to a cooling rack to cool completely.
Repeat with remaining disc of dough. Decorate with icing and sprinkles as desired.
Instant Pot® Crispy Chicken Carnitas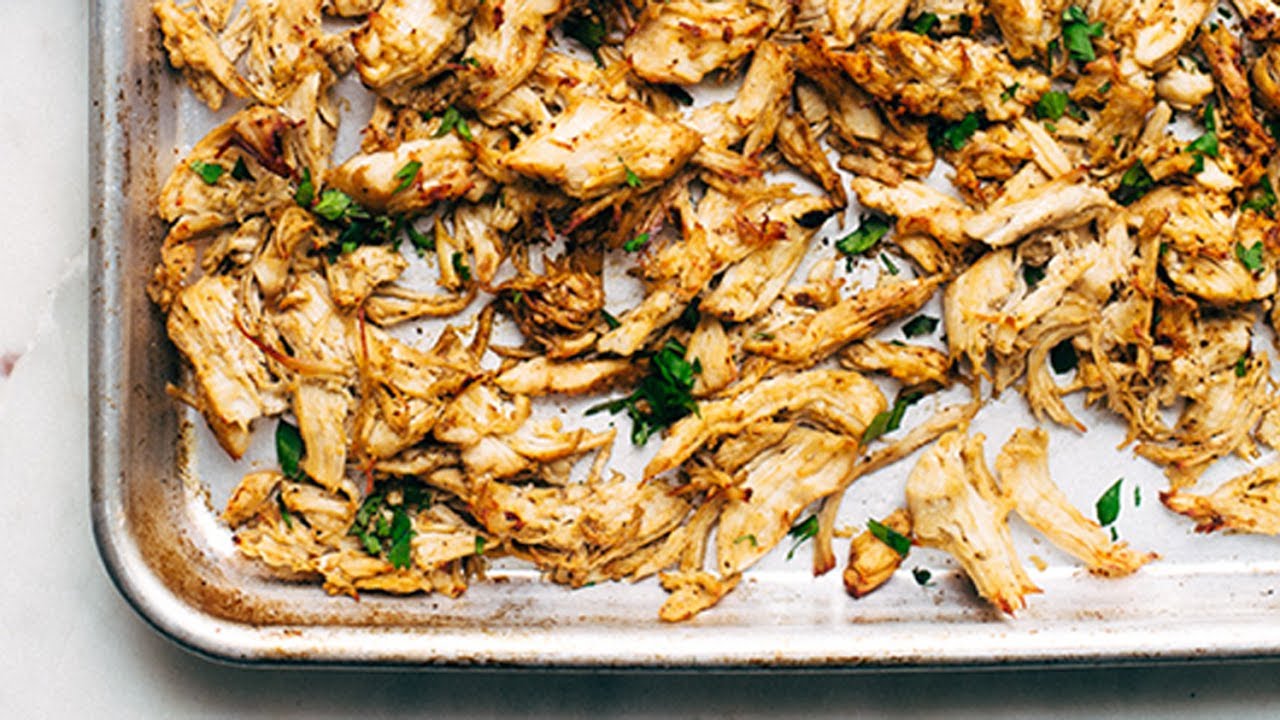 Submitted by Cody Finsand
1 tablespoon ground cumin
½ teaspoon chili powder
½ teaspoon dried oregano
1 pinch salt and ground black pepper to taste
3 tablespoons olive oil, divided
2 pounds skinless, boneless chicken breast halves
5 cloves garlic, pressed
1 yellow onion, quartered
¼ cup lime juice
¼ cup chicken broth
½ bunch cilantro
1 chipotle pepper in adobo sauce, or more to taste
1 orange, zested and juiced
1 bay leaf
Chipotle Sauce:
½ cup mayonnaise
1 tablespoon milk
1 chipotle pepper in adobo sauce, or more to taste
1 pinch salt
1 pinch garlic powder
Step 1
Combine cumin, chili powder, oregano, salt, and pepper in a bowl. Sprinkle over chicken breasts on both sides.
Step 2
Turn on a multi-functional pressure cooker (such as Instant Pot®) and select Saute function. Add 1 tablespoon olive oil and sear chicken breasts, 1 to 2 minutes per side, working in batches so chicken sears rather than steams. Transfer chicken to a plate.
Step 3
Add garlic and onion to the hot cooker; cook and stir until browned evenly on all sides, about 2 minutes. Return chicken to the pressure cooker along with lime juice, chicken broth, cilantro, chipotle pepper with 1 tablespoon adobo sauce, orange zest and juice, and bay leaf. Close and lock the lid. Set timer for 8 to 10 minutes, depending on size of chicken breasts.
Step 4
Meanwhile, combine mayonnaise, milk, chipotle pepper and 1 tablespoon adobo sauce, salt, and garlic powder to an electric blender. Blend chipotle sauce until smooth.
Step 5
Release pressure from the cooker using the natural-release method according to manufacturer's instructions, 10 to 40 minutes. Unlock and remove the lid.
Step 6
Set an oven rack about 6 inches from the heat source and preheat the oven's broiler.
Step 7
Transfer chicken breasts to a clean surface and reserve cooking liquid. Shred chicken meat using 2 forks. Place in a large bowl and drizzle 1/4 cup cooking liquid over chicken; toss to coat. Drizzle 1 tablespoon oil over the surface of a baking sheet. Add chicken to the sheet and drizzle remaining 1 tablespoon oil on top. Stir to coat evenly.
Step 8
Broil chicken in the preheated oven for 5 minutes. Toss chicken with 1 to 2 tablespoons reserved cooking liquid and rotate the pan for even broiling. Continue broiling until crispy, 5 to 7 minutes more. Serve with chipotle sauce.
Banana Bread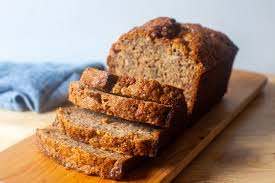 Submitted by Greta Gorbenko
This food is absolutely delicious; I eat so much of it
3 mashed bananas
1 egg
1 cup of brown sugar
½ melted butter
1 ½ cup flour
1 teaspoon baking soda
1 teaspoon salt
You may add ½ cup nuts, raisins, or chocolate chips
Preheat oven to 350 degrees, and bake 45-50 minutes until a toothpick inserted in the middle comes out clean.
Orange Rolls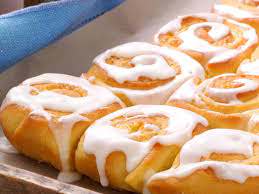 Submitted by Wesley Hardy
1 T       yeast
¼ c       warm water
½ c       sugar
1 t        salt
2           eggs
½ c       sour cream
6 T       butter
2 ¾ – 3 c flour
Soften yeast; add sugar, salt, eggs, sour cream and butter.
Gradually add flour.  Mix well.  Knead dough 15 X. (sometimes hard
to raise; warm/moist place)
Roll out ½ of dough to 12 " circle.
Brush with 1 T melted butter.  Sprinkle ½ of:
2 T orange zest
¾ – 1 c coconut
¾ c. sugar
1 c chopped pecans.
Cut dough into 12 pieces. Roll as crescents.  Cover and let rise.
Bake 15 – 20 minutes @ 350 degrees.  Add Icing.
Best served warmed.  Reheat nicely in microwave also.
Icing:
¾ c       sugar
½ c       sour cream
2 T       OJ concentrate
¼ c       butter
Boil 3 minutes.