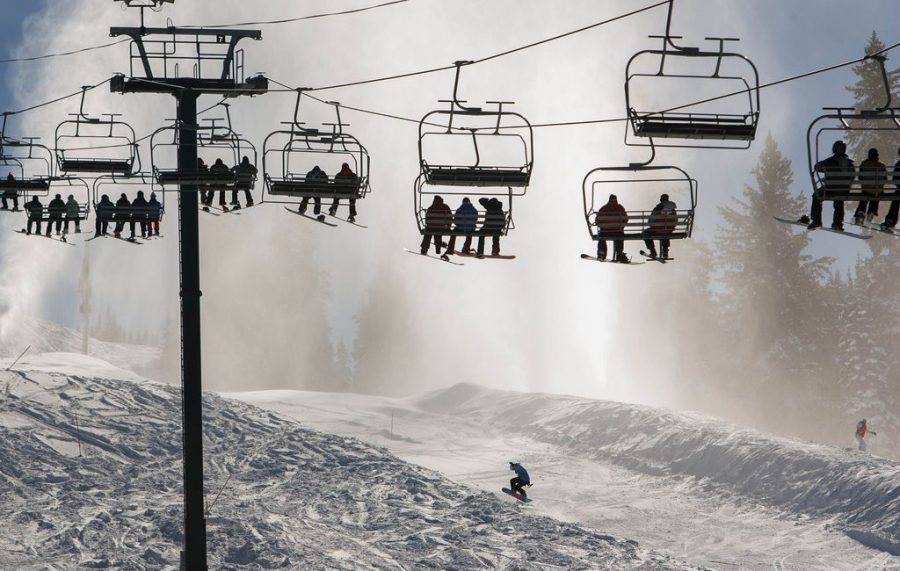 Courtesy of the Salt Lake Tribune
Skiing and Covid-19 Make this Year's Ski Season Unique
In the middle of what many had hoped would be one of the best seasons for skiing, snowboarding, and other winter sports in recent years came the abrupt news that caps and quotas would be iposed on most of Utah's ski resorts to comply with Covid restrictions.
And as the Coronavirus lock downs came into full swing, many people expressed their frustration that the season had been robbed from them- in terms of both planned outings and money spent.
However, poor rates of precipitation in recent weeks combined with the seemingly never-ending rocket ride Utah's case numbers and hospitalization rates have taken upward have led many to hold off on purchasing a season pass. And the primary question at the forefront of many minds remains: the ski season may currently be moving forward, but will it stay open? Ski lifts in all of Utah's fifteen resorts were fortunately up and running within the first several days of December, with each resort's Coronavirus-centered approach to the 2021 season as varied as the resorts themselves.
Some require ticket purchases ahead of time, others are limiting operations to a select few areas, and still more will have quotas imposed on tickets that can be sold a day to skiers hoping to hit the slopes. All require guests to practice social distancing, all have a masks mandate, and none know for certain what the next several months will hold. Most only allow 2 people at a time on a lift, unless you're already in a group.
If resorts shut down again it could cause serious problems, with some resorts saying that if they go another season without money, the could face the possibility of closure. As much as resorts charge they actually are financially very fragile; it costs a LOT of money to run a resort- you need to pay for all of the workers, their gear, electricity, the SnowCats, and more- if we see the failure of yet another season, it would likely be devastating.
They have put up guidelines for people to follow to ensure we can all have a safe ski season, prevent the spread, and still have fun. Some people are upset about having to wear face-coverings because they think Covid isn't real, and in my opinion, these people shouldn't go skiing to keep everyone safe. But as long as people do their part and abide by the rules, both skiing and snowboarding will be safe ways to have fun- even in a year of Covid.