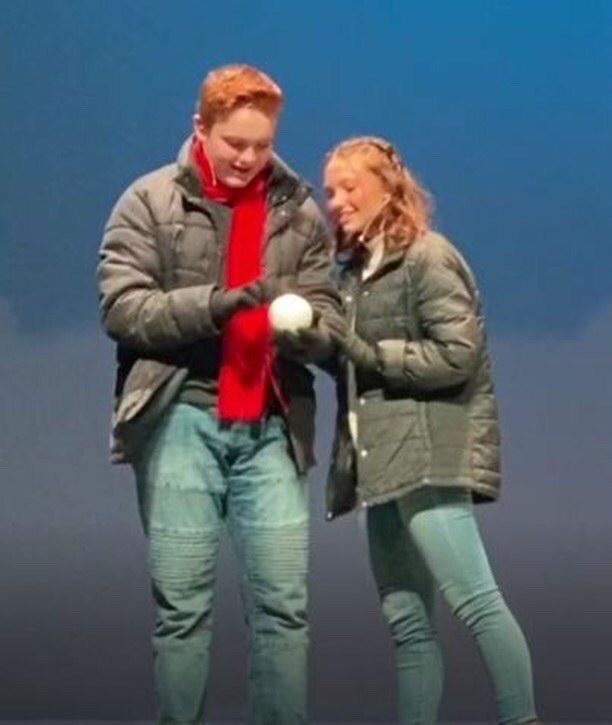 Students Disappointed when Covid Restrictions Cancel the Theater Fall Showcase
How did students participating in the Fall showcase feel about it being canceled?
The Theater fall showcase that was originally supposed to take the place of the school play this year, was cancelled due to covid quarantines and restrictions.
The showcase titled "Divine Connections" was filled with different pieces that helped represent the different ways that people can connect with each other. The cancellation of the show caused many of the students participating to be disappointed. It was originally supposed to take place on November 12th and 13th, however it got postponed until the 23rd and 24th, until it was finally cancelled.
When mentioning the show's cancellation, student Sara Riches said, "It was really disappointing, especially because with the governor's mandate, he allowed sports to have their championship games, and a show is our equivalent of a championship game."
The students put in plenty of hard work, and were excited to do the showcase because they were allowed to create their own pieces and weren't being directed on what to do.
"Everyone was totally bummed out when the showcase was canceled. We had spent months making our pieces ready, it was sad to see all of our hard work go down the drain," said student Abbie Ricord. She also mentioned that, " We designed the set, costumes, did our own blocking and everything. It helped me to feel even more connected to the piece, and I really enjoyed having a creative say." 
With the musical coming up the cast is putting all of their focus on creating the show, and hoping that they'll be able to perform it.