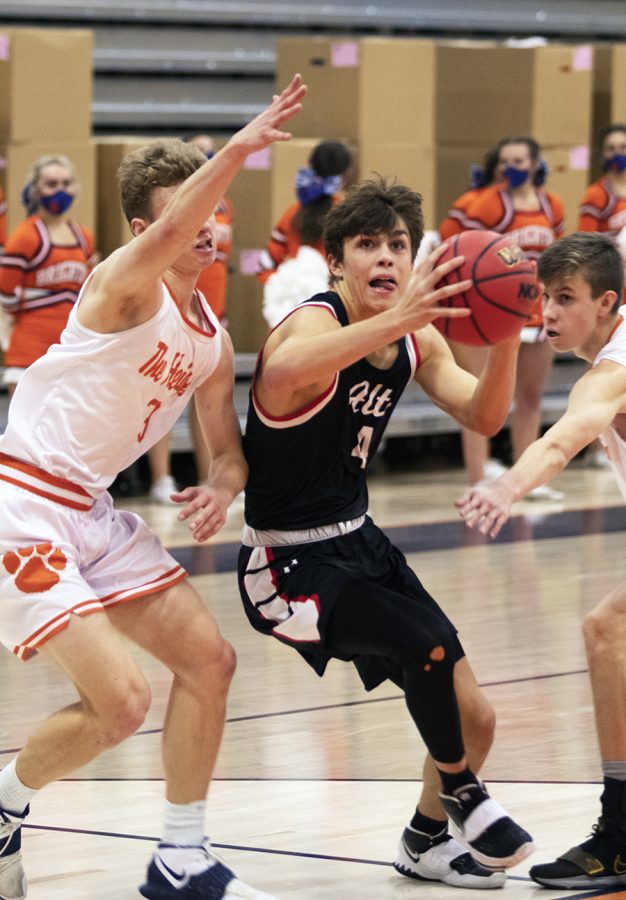 Preseason Basketball Games Prime Players for Region Competition
Both Alta's boys' and girls' basketball seasons are now underway. The boys are 3-3 with losses  to Pleasant Grove, Brighton, and Corner Canyon, and wins over Woods Cross, Cedar, and Farmington who is 2-3. 
Coach Barker said, "We are starting to come together as a team. We have the talent to be really good, but we need to be more consistent. When we play as a team I think we can beat anyone."
The girls are 2-2, with wins over Cottonwood and West, and losses to Kearns and Olympus. Their next game is against West Jordan who is 2-2 and coming off a 1 point win to Cedar Hills.
Coach Gustafson and the girls team is happy to be playing, period. "We are thrilled to have a season," she said. "We are just doing everything to stay positive, and test negative."
Both teams are on pace to finish around .500 this year so it should be fun to see.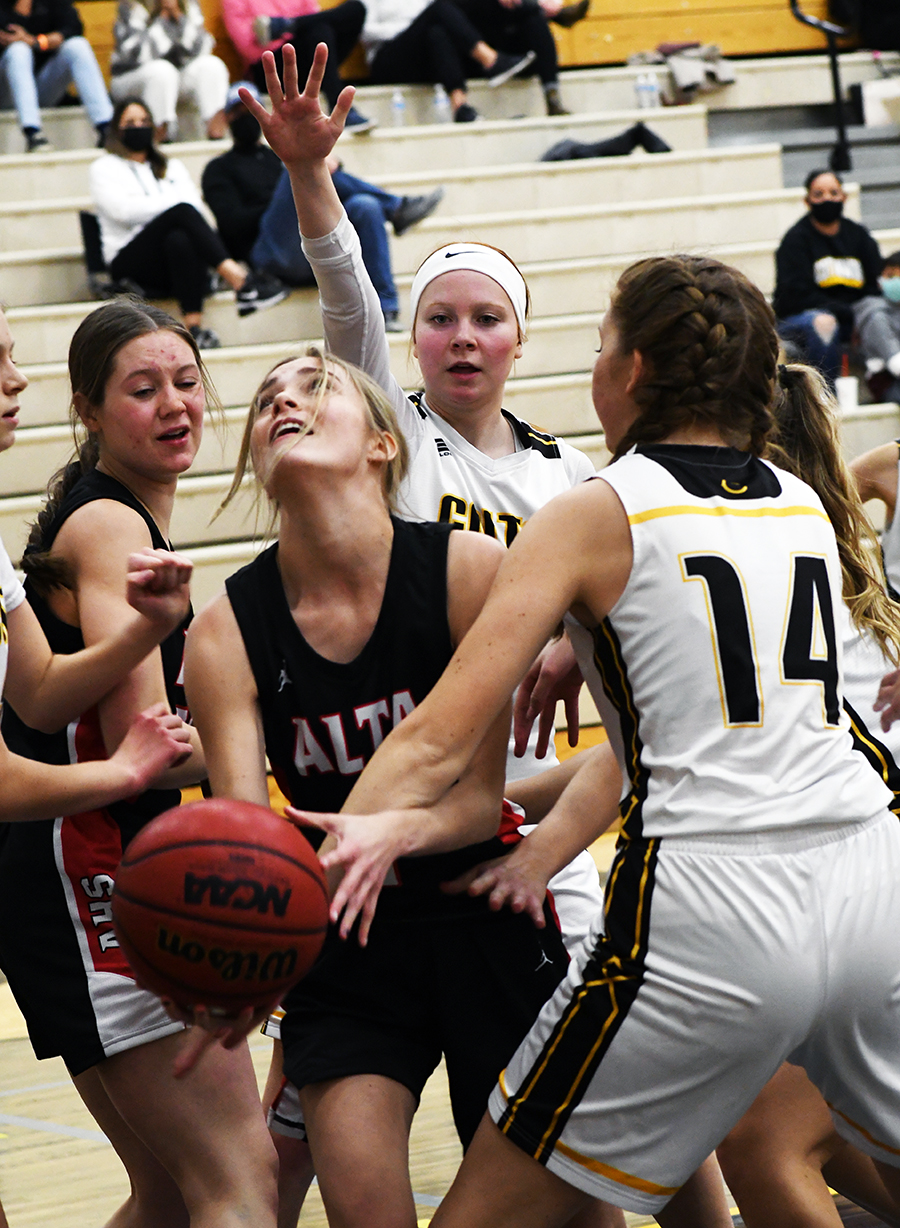 Sadie Strate struggles to move past Cottonwood players; Alta won that gave.