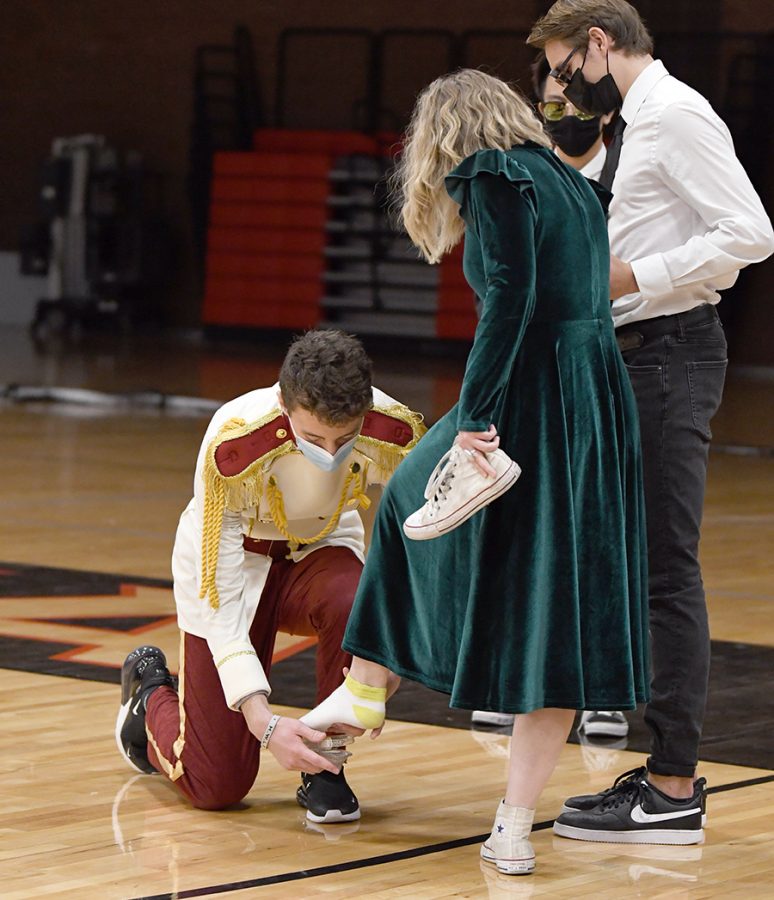 DO IT FOR KATE Fundraiser Underway
After weeks of delay and uncertainty stemming from the increasing levels of cases of Covid-19, the December fundraiser came together with a 4 part assembly Monday, Tuesday, Wednesday and Thursday. 
These assemblies have rallied the students to donate for Kate's backyard playground, her wish with Make-A-Wish Foundation, this year's charity.
Jorja Smith, the Student Body Financial Chair, explained that "For those that are unfamiliar with it, Silverrush is our yearly Alta fundraiser that'll run all the way up until Christmas break starts."
 And this year, she said, all the money fundraised by Alta students will be going to help Kate, a three-year old little girl diagnosed with leukemia in October of 2019, fulfill her wish to have a backyard makeover.
She added, "It's really all about giving, spreading hope and love, and uniting the school… even if you feel like your donation isn't doing a lot… I promise you that you will be making such a difference in these kids' lives, and their families' lives."
However, like many of the other traditions and activities that had been planned for this year, Silverrush has also been significantly impacted by various developments related to the spread of Coronavirus. 
"Most things will look different this year due to the Covid guidelines and  restrictions that we've had put in place," said Smith, "but we'll still be doing everything in our power to make this fundraiser one of the best yet." 
Part of this struggle has come from the constant back-and-forth that Canyons district high schools have experienced, dealing with high levels of uncertainty and possibility of a hard and abrupt switch between online and in-person learning at any moment. And yet, despite the various logistical challenges, the fundraiser has gone forward, and promotion of the various charity events has continued- an Alta Silverrush Instagram account was created, an awareness-raising ice-bucket challenge was planned, started and spread like wildfire, and much more. 
The final opportunity and final drive for Alta's student body to make Kate's wish come true before the event's conclusion is now in sight, and as it approaches, Kate's family and Student government have only four words to the Alta community: "Do It For Kate!"