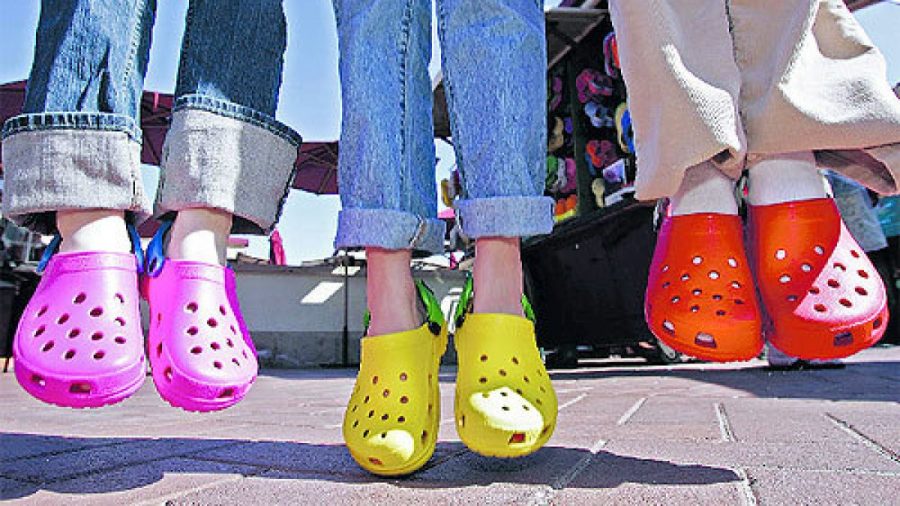 Are Crocs Coming Back as Stylish?
"They're showing up on fashion runways and on celebrity feet. What's amazing is that the love-it-or-hate-it nature of a Crocs clog, the very thing that drove the brand to the edge of oblivion, might be the same thing that's brought it back from the abyss," writes news magazine Slate. Are Crocs really now a fashion statement?
The shoe was created in 2002, and in 2006 their stocks went high. Even George Bush bought a pair, which he proudly wore around the white house. To make matters worse, Post Malone tweeted "U can tell a lot about a man by the Jibbitz in his Crocs", then made a partnership with the brand, and made his own signature Croc line, which immediately sold out. Balenciaga presented them with thick platforms on their runways, and PLEASURES even said, "Streetwear is about comfort and ease of wear — Crocs mastered that! Everyone likes options. If you only wear one type of footwear, you are lame and one-dimensional. We want to broaden our users' horizons to a new level of comfort and style." So what about Crocs is making them blow up so suddenly, and unexpectedly?
Everyone agrees that they're hideous. They are rubber sandals with holes in them. What's making them get hype?
Erinn Murphy, an analyst at Piper Sandler, explains that maybe the reason is because they're ugly. She says their ugliness is almost admired because it's an absolute fashion statement. Teens wear them to express "I don't care if you hate it, they're comfy." It symbolizes a sense of independence, a rebellion against the norms.
More and more kids are finding that they are in control, and that they decide. And that realization can stem from personalizing their own shoe choice, whatever the fashion industry decides doesn't have to have power over the people, and the trend of Crocs coming in demand shows exactly that.
Alta Student Leah Stepura said, "Yeah, But I dunno, they're aren't that ugly, they just have their own look. They could be tricky to pull off, but they're comfortable, and are very reliable. I bought a pair for a good friend of mine, and she happened to do the same! We walk with matching Crocs, and are proud." The trend of Crocs arising seems to be jump started by teenagers looking for something new, and different.
Many people can go days defending why Crocs are amazing, and many won't stop saying that Crocs were a mistake, and the worst thing to ever happen to fashion as we know it. But one thing that doesn't change is that they remain on the market, and are only growing in sales.