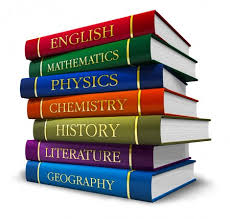 Thousands of Dollars of School Textbooks and Novels Lost During Covid
563 Textbooks were lost last year, and with that a total of $23,000 in textbooks vanished.
Books going missing from the school's inventory is not a new thing and in fact it happens every year, but with Covid Issues this past year, many more books were lost and the school is still working to get them back.
Most books from last year's Covid quarantine were returned and those that weren't, the school are still working to get them back according to Media Center Coordinator Jenny Olsen.
The school typically sends owed money to collections which is pretty effective, Olsen said. "Collections" is a third party that the school sells debt to and they work to get the money back. It is admittedly a bit ruthless but quite effective.
Unfortunately with Covid last year, no one is sure how the lost books should be dealt with. Olsen said 563 Textbooks were lost last year, and with that a total of $23,000 in textbooks vanished. The textbooks include English issued novels and they account for the greater portion of the lost books, but with an average of $41 per book it is still a substantial loss to the school.
The books that go missing are taken from the textbook funds of the school and can contribute to the broken and outdated books possessed by the school.
 Textbooks are not the only books lost in school. People who like to read or are coursed to do so can check books out in the library and these books too occasionally go missing and this year books no longer have late fees.
This year Covid has not stopped making irregularities and the students actually benefit from it this time. Unfortunately some books are not checked out but still go missing, typically these are books that are on controversial topics or things people feel embarrassed to check out and unsurprisingly they are often the ones lost most.
English novels are also easy to lose as they are small, easy to forget, and not checked out for personal reasons , but for classwork. All you can do to help with these unfortunate thefts whether purposely or unintentionally is to ensure you check out all books you remove from the library to allow them to help keep track of them and keep track of the books to allow for their selection to grow.
Olsen would like to see students return books as soon as they are finished with them. There are ways to prevent the misplacement of books for example having a designated place to store them and remember them or perhaps keeping them at school if they are not needed at home.
The school issues a paper containing a list of all debts held by a student and serves to help remember to return books and even other required payments missed or forgotten by students. In the end it is on the student to keep track of the books and get them returned. 
"Make sure to keep track of your books" stated Mrs. Olsen, and "also refrain from sharing with friends as much as possible" 
This is not always possible but attempting to keep this in mind may help keep our library filled and to help save money to replace our more withered textbooks. With 39,000 books in our school it is hard to keep track of all the books.  Olsen estimates that 20% of our school funds given to books are used to rebuy old ones that have gone missing or are stolen, so if you have a book you are not reading or you have finished with please be sure to return it to the library as soon as possible so as not to forget it or losing them.