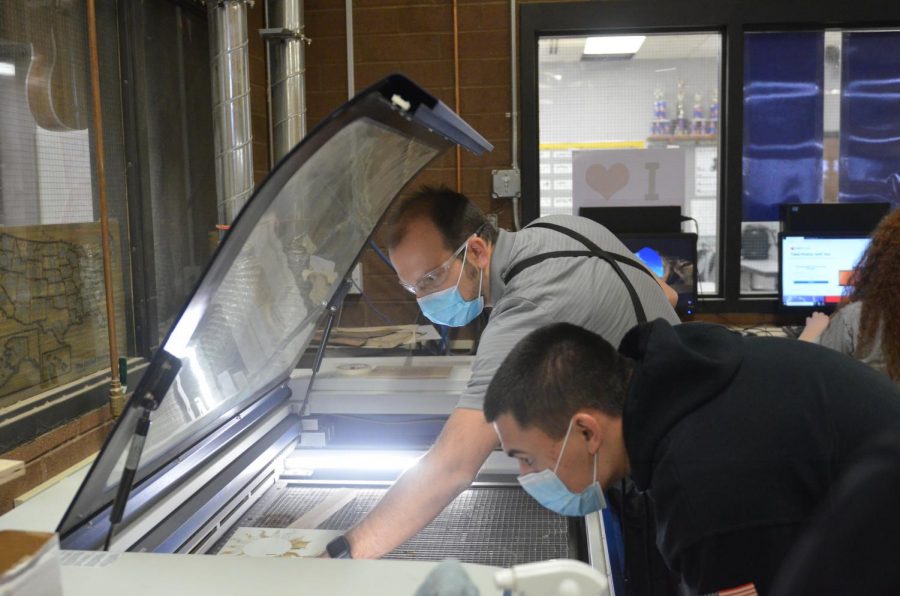 Teachers Work Second Jobs for a Variety of Reasons
20 percent of teachers nationwide take on second and third jobs to make ends meet. Alta teacher, like their national counterparts, do the same.
Being a teacher is a full-time job. They work an average of 38-40 hours a week. But even with that many hours on their plate some teachers still have second and third jobs to make additional money to maintain their lifestyle. On a national level, about 20 percent of all teachers have a second job. According to the Bureau of Labor Statistics, teachers are about three times as likely as other U.S. workers to take on this burden.
Alta teachers definitely fall in that 20 percent. Many take on jobs at Alta such as coaching and other extra curricular activities that pay a little extra. Others take on jobs outside school. They all have extra jobs for a variety of reasons. Some have student debt they need to pay off. Others have young families and need money to make monthly ends meet.  
Veteran Math Teacher Brent Palmer has worked second and third jobs most of his teaching career. For him, it has been a necessity. He has been a custom farm slaughterer of cows, taught at the Utah State Prison, and done newspaper distribution.
Younger Physics teacher Matt Stanford has turned to part time instruction at the University of Utah to help make ends meet for his young family.
Lacey Long, the ASL teacher, works at Top Golf as a Bay Host. She uses this job mainly for extra money. 
Social Studies teacher Amanda Witherspoon puts in extra hours as a waitress at Snowbird. She said she needs extra money. "I chose a job at a place I love," she said. "I snowboard a lot at Snowbird." 
Debate Teacher Sydnie Schoepf, had turned to and extra job to cover bills. She teaches an online course for the Utah State Board of Education. "The extra money helps cover bills and it's a fun class to teach, which is why I've done it for as long as I have," she said.
Most teachers use these second jobs for financial benefit. Needing the extra money to help pursue their passions, along with other things. For Ms. Witherspoon, the extra money helps pay for her season pass to Snowbird along with student loans"
Ms. Long, says she needs the money to help pay for rent and to pay off student debt."
Teachers work long hours, plus the extra things they don't have time to do during school hours. So these extra jobs add even more hours on top of those normal hours. For Ms. Long, her second job adds 20-30 more hours to her workweek. But even with the extra load, she describes it as, "fairly easy and stress-free." 
Other jobs don't require that much of the teacher's time. For example, Ms, Witherspoon talks about her Online Course, saying, "It adds on five hours per week to my schedule, which isn't that bad when you look at it. That's largely because I have everything set up on Canvas in advance, so large parts of my job I've pre-done." 
Teachers have these jobs for different amounts of time. Some have had these jobs for a long time, like Ms. Witherspoon who has had her job for over four years. But in contrast to that, Ms. Long took on her job in September of this year.