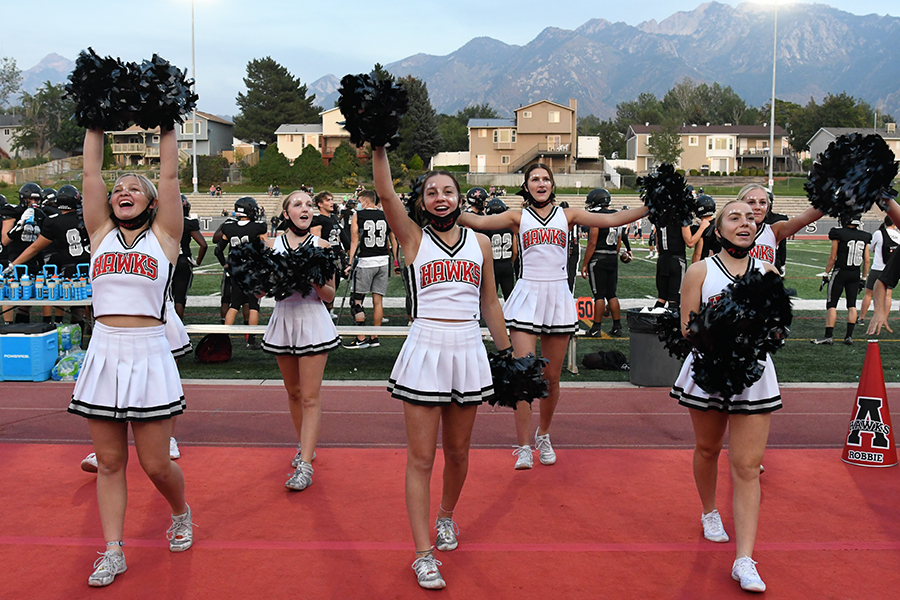 The Cost of Belonging to Organizations Worth the Money
The cost of belonging can be high and varies from roup to group; Cheerleading is the most expensive activity with a $3,000 price tag.
It's no surprise to students that extracurricular activities run by the school are going to cost students and their families a bit of their own money especially since the state of Utah typically has one of the lower education budgets nationwide but what is the true cost of belonging? Why do some sports and activities cost less than others? And what is the most expensive extra curricular?
On the Alta school website there is a page full of the maximum budget amount over every type of school funded extra curricular there are three separated types of extracurricular activities on there, Clubs and other, Athletics and performing groups. The average maximum cost for clubs and others is around $1,014.38, for sports it's $1,652.83 and for performing groups it's $1,779.05. The overall average is $1,526.75. While these numbers seem high these are going off the maximum amount budgets as travel is accounted into this and a lot of groups aren't required to travel so it usually turns out less.
So even with the cost why do people pay to be part of activities such as these? Ballroom Team member Jacob Turnbow is willing to pay to participate because it connects them with others and they get to do something memorable that contributes to the overall pride of the school.  "Students like to feel like they are apart of a team something special that makes them feel bigger themselves," he said. "It's not about the cost;  it's about the feeling they get when they have a community"
So what is the most expensive extracurricular? According to the school website the most expensive activity is Cheerleading at a whopping $3,530. Why does it cost so much? According to alta cheerleader Holland Wollebeck "most the cost goes to travel, but it's a dangerous sport and there's lots of training camps that go into it so it tends to cost a bit more."
So in terms of money the true cost of belonging is around $1,526.75 but most students seem to agree that the price is worth it because when they belong they feel special and part of something bigger.
Traci Raymond, Dance Company advisor and teacher, acknowledges that being a member of Dance Company does cost money, but the reality is that dance performance does cost money. Costumes, lighting, stage production are not free. The cost of the program is passed to the participants. Mrs. Raymond says the cost is worth it because of the rewards for the girls.
"My favorite part about coaching these girls isn't the dance," she said. "It's seeing the impact I have on these girls becoming better people."
You can't put a price tag on that.