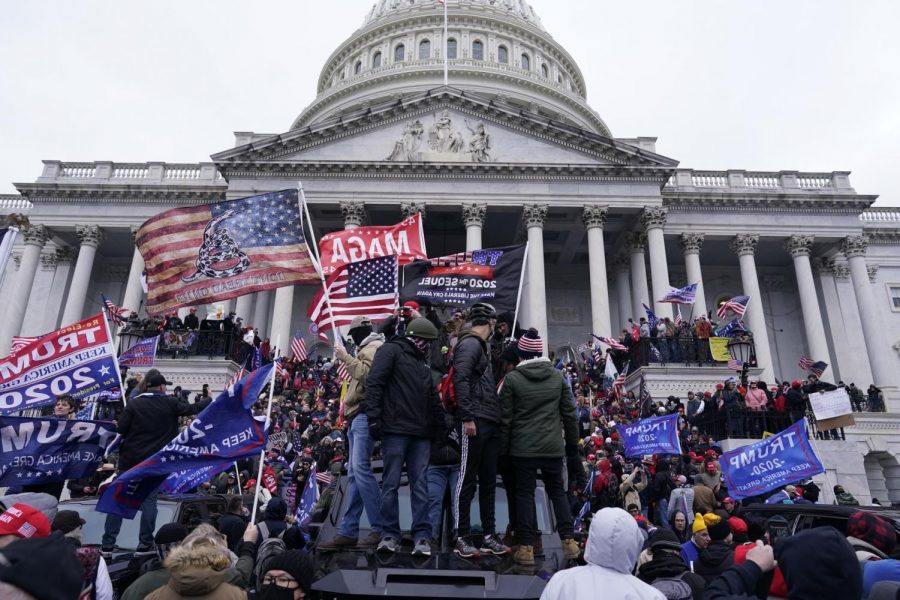 Congress Reacts to Last Week's Storming of the Capitol
Last Wednesday, after weeks of President Trump telling his supporters to 'Stop the Steal' and 'Come to the Capitol on Jan 6 and fight', people pretended to be shocked when they did just that and stormed the Capitol building.
To be honest, what happened cannot have been a big surprise to anybody who has paid attention during President Trump's presidency. His most loyal base has always been the most extreme of the right wing. He's spent the last 6 months telling them the election was going to be rigged and when he lost, he ramped up the rhetoric. 
As President Obama said, "History will rightly remember today's violence at the Capitol, incited by a sitting president who has continued to baselessly lie about the outcome of a lawful election, as a moment of great dishonor and shame for our nation. But we'd be kidding ourselves if we treated it as a total surprise." 
As disorganized as the security at the Capitol seemed to be, one officer stood out in a good way. Officer Eugene Goodman protected the Senate chamber from rioters by directing their attention away from it. He continued to advance backwards so that the rioters followed him rather than going into the Senate and threatening the lives of the Senate. Goodman is an Army Veteran who served in Iraq. Many are advocating for him to receive national commendation and maybe even the Congressional Medal of Honor. Officer Goodman put himself in harm's way to protect the capitol. 
 U.S. Representative Bill Pascrell  took to twitter saying, "As trump's fascist mob ransacked the US Capitol, this brave USCP officer kept murderous rioters away from the Senate chamber and saved the lives of those inside. God bless him for his courage,". 
From a local perspective, Mitt Romney stated, "Now we gather due to a selfish man's injured pride and the outrage of supporters who he had deliberately misinformed for the past two months,"
Senator Mike Lee, who has always been vocal in his support of Trump, also condemned the actions of the rioters. He called them "An angry, lawless mob" and said "You will be prosecuted. You should rot in prison for the rest of your lives."
This day will go down as an important day in history.