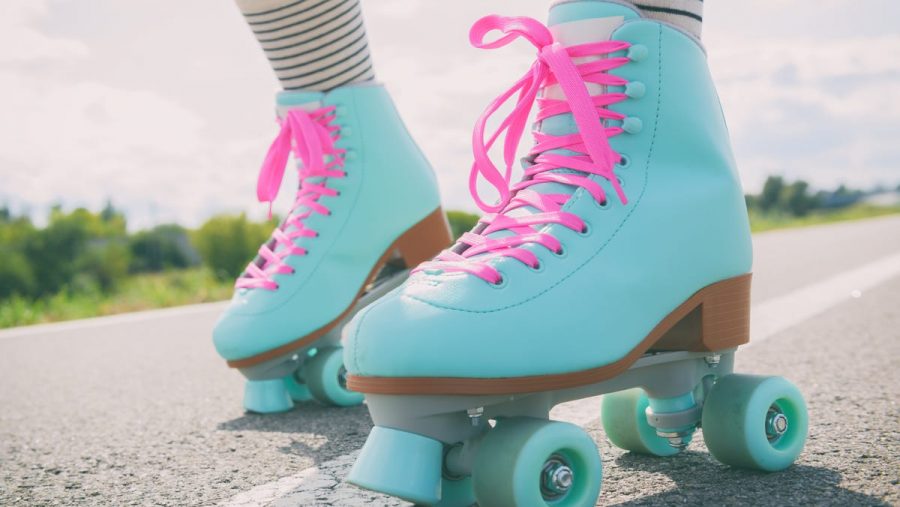 Teens Enjoy the Best Places to Roller Skate around Utah
Where are the best places to roller skate in Utah?
With everyone staying inside during quarantine, many have found a new love of roller skating that let's them enjoy fresh covid-free air. It's a fun way to stay active, while having a good time alone or with friends.
Senior Jack Vietti said his favorite place to roller skate is at Classic Fun Center in Sandy. "I enjoy skating there since they have music going so I can vibe, and vibe with other people," says Jack. It's a popular place to be, with all the birthday parties, arcade games, bouncy houses, and much more. If you like the party atmosphere, this is the place to be. Because it's indoors, skaters must mask up.
A sophomore at Corner Canyon, Nia Peterson, likes to roller skate in parking lots with her friends. When asked what the pros are of roller skating where she does, Nia said, "We can be outside in the fresh air while staying safe from Corona, and usually having lots of space." She also likes that you can find almost anywhere to go, but it does require a little more caution and possibly helmets, knee pads, and/or wrist guards. 
Xana Buhler, a freshman from Pine View Middle, says she usually roller skates with friends and family at a rink in Veyo, Utah, above a small-town Sinclair gas station. Xana says, "While skating, you get to enjoy the vintage feel, between the old skates and original hardwood floors." To reserve it, you have to rent it out beforehand, but that means you get it all to yourself or your party. It comes with tons of roller skates for anyone to wear, or bring their own. Another plus is that it's right across the street from the best pie shop in the world, Veyo Pies.
If the sun is out, the Jordan River Parkway provides nice scenery, a smoothly paved walkway and miles and miles of trails. "That's where I would go if I wanted to be in open socially distanced space," said teacher Denise Ferguson. "You can go for miles if you want and it's definitely exercise. 
Honestly, there's a number of different places you can go to enjoy, improve, or learn to roller skate. With it coming back as a popular sport, it's easy to find people to go with or help you learn!