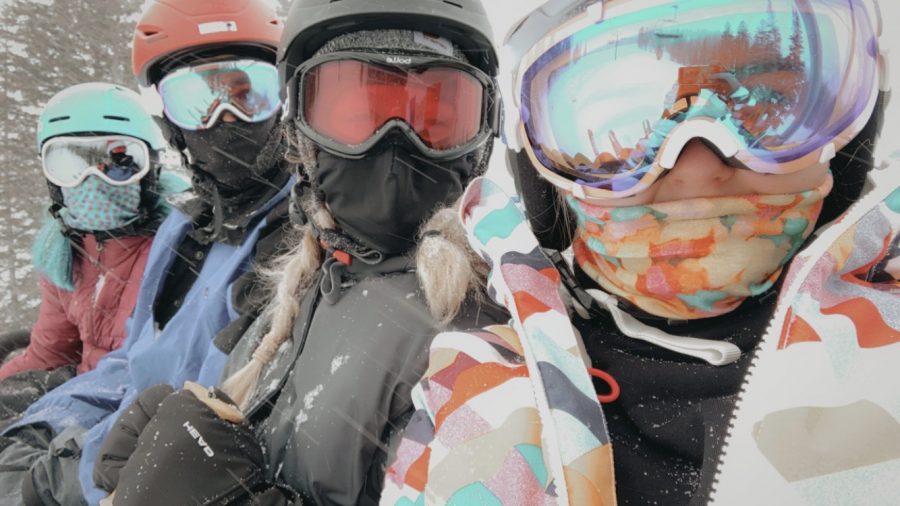 Strange Winter Schedule Affects Snow Sports
When you hear the words "global warming," most people think of hot weather. However, that is not necessarily the case. Usually by this point, the snow is piling up foot by foot. Many have noticed that the last few years, Utah has had record winter temperatures, but not for cold. It's actually getting warmer and warmer, and then all of a sudden it's freezing. 
The last few days, it has finally snowed around the Salt Lake Valley. If you'll notice, the last few weeks have been warm. It changed quickly, so now the citizens, tourists, and ski resorts aren't as prepared, compared to how they usually are this time of year. This has caused many accidents, canyon closures, and some have even been stuck at the top of the mountain, unable to get home. 
The flash snow storms have put a damper on everyone's plans. It's caused the cities to make executive decisions about safety precautions and close the roads up the canyons. Now that it has been snowing for a few days and the snowplows and ski resorts have had time to get the roads cleared and everything worked out, people are hoping that this means the rest of the season will have good snow and no tragic accidents. 
Senior Tommy Oliver, when asked about the current snow situation, said, "I think it'll hopefully get better this season because it's going to snow a lot in the next week or so. It's been all over the place and there's been some icy and warm days, and some good powder days. I had a friend get stuck at the resort for a long time because the canyon got closed, but but I'm excited to head up this weekend and experience the powder."

Big Cottonwood Canyon, over the last few years, has had great snowfall that makes it perfect for everyone that loves snow sports. However, because of the warmer temperatures and flash freezes making ice, the snow base has been much lower than before. 
Students Kenzie Stokes, Kylee Middaugh, and Tommy Oliver, along with many others, got stuck up the canyon this weekend due to the flash snowstorm. It was perfect weather and great conditions Friday morning, but around 4 o'clock when it was time to leave, the roads became slippery and the snow came down more and more. "It took 2 hours to get down the canyon," Tommy said. Kenzie was prepared to stay overnight if she had to, packing blankets and food. 
More snow is to come in the next month or so, to finish out the season strong. Be careful and prepared, and most importantly- stay safe!