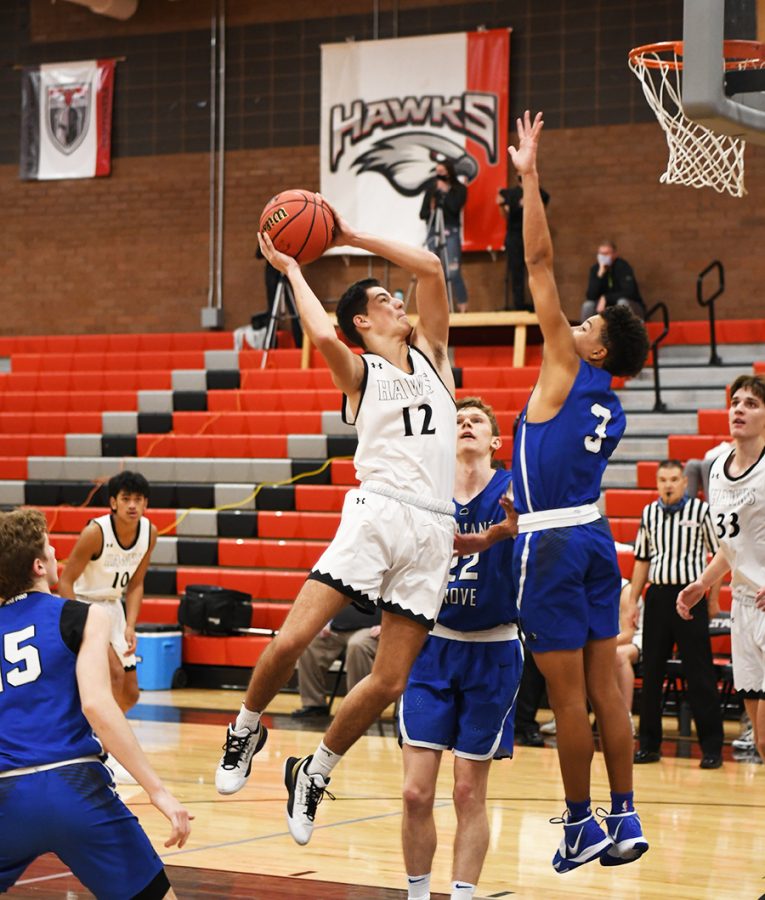 Mid Season Basketball Check finds Teams Battling Covid Issues and Adversity; Next Step is the State Tournament
A second place region standing place the boy's team for a possible run in the state tournament.
The Boys Basketball team is 11-9 and coming off an impressive three game winning streak, 74-71 win over Lehi, a tough 58-52 win over Mountain Ridge, and finally another close win over Mountain view, 65-63. 
The loss to Timpview last week was a heartbreaker. Timpview is a formidable foe and now has an impressive 18-3 record. 
Coach Barker is feeling pretty solid about the season so far, saying "We should have won a few more games but we can beat anyone." 
He thinks the team has learned a lot about adjusting to adversity this season.
"It's been tough. Quarantining was hard, the season was later. But we're still getting better," Barker said. "Quarantine really slowed down our progress. We had just hit our strive and then had to take two weeks off and when we came back we lost a couple games we shouldn't have."
The players have hung in there in spite of difficulties. "After getting shut down, we've come together as a team," he said. "We're on a three game win streak with a couple of games left before the state tournament. We should place in the top five and we could really make a run for a state championship."
The Girls' team is 7-9 and is on a two game skid after a close, 57-51 loss to Timpanogos, and a not very close, 42-28 loss to Orem. They are back in action after a two week covid quarantine.