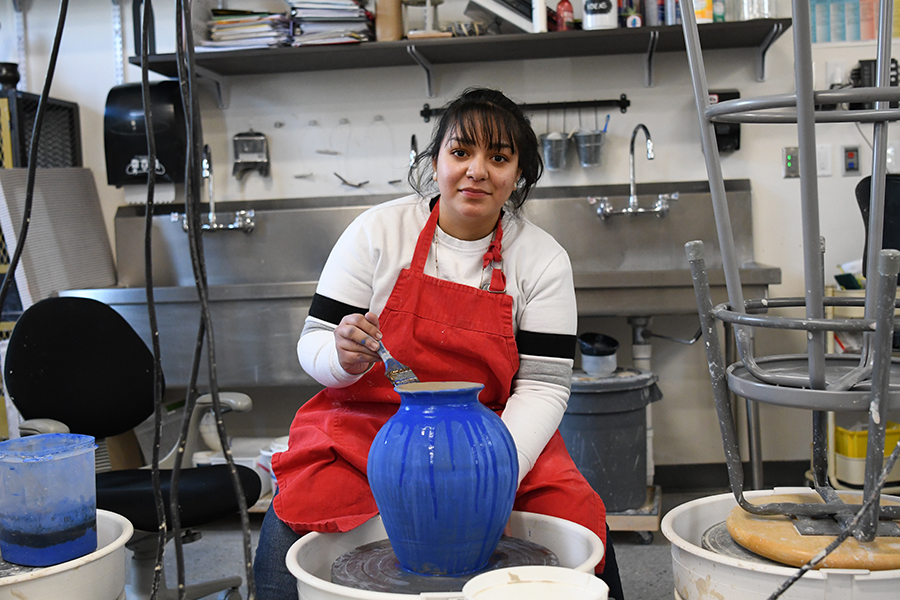 Students Accepted into the Utah High School Art Show
"Just being accepted into this show is a great honor." - Katie Campbell, Art Teacher
Four Alta students had their artwork accepted into the prestigious Utah High School Art Show currently on display at the Springville Museum of Art.
Ethan Johnson, Joahna Lemus, Violeta Martinez, and Atticus Snow created works that were accepted into the 49th Annual Utah All-State High School Art Show.
Ethan Johnson's piece titled "Black and White" was chosen for the traveling exhibit after winning an honorable mention.
The Museum says that the traveling exhibit, will travel during the 2021-2022 school year to museums, galleries, libraries, and schools throughout Utah.
Violeta Martinez's ceramic art "Stages of Grief" won 3D best of show.
It's no small feat having your work accepted into this show. According to AP Art Teacher Katie Campbell being accepted into this juried art show is a great honor."
There were 900 entries from 100 different schools. Alta submitted 17 pieces and 4 were accepted (Violeta Martinez submitted 2).
"Just getting in made me so excited," Joahna Lemus said. "It's a chance to see that my art is worth something."
Alta students can see the art at the Springville Museum of Art through March 19th. All art will be displayed online beginning February 20 at SMOFA.org.