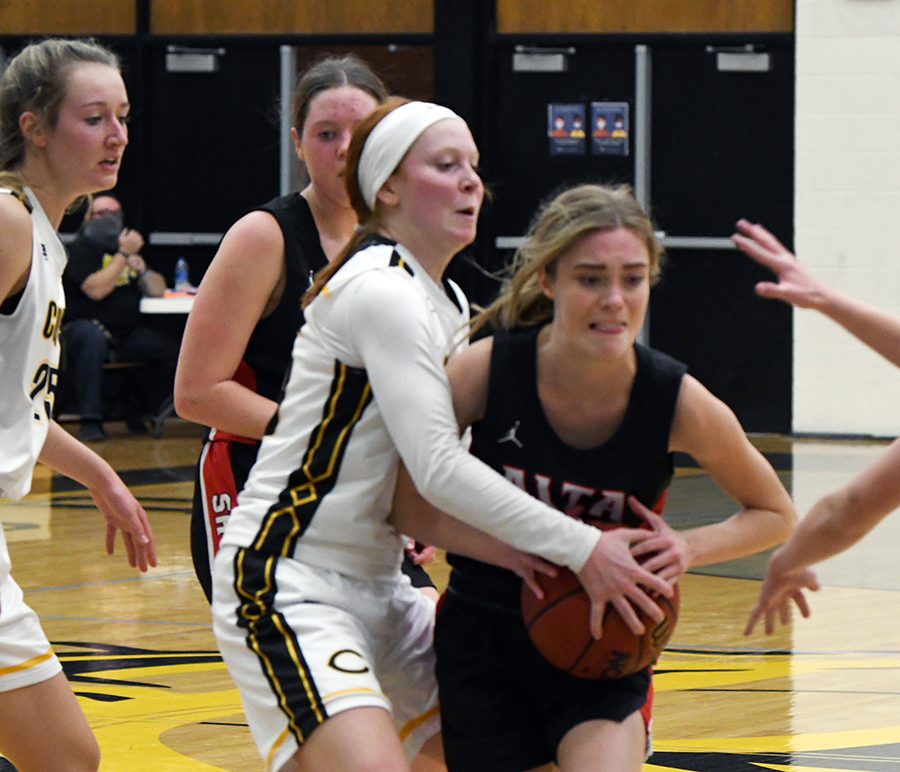 Girls Basketball Falls in First Round of State Tournament
The Alta Girls Basketball season has come to a close after a 55-30 loss to Viewmont in the state tournament. They finished with an overall record of 8-14 and a league record of 3-9. 
After 14 games they were 7-7, but then they had to quarantine and it really threw everything off. After the solid start, they finished the season 1-7, including one forfeit. 
Coach Gustavson said overall the feeling about the season was good. "All the girls had a great experience, they enjoyed the journey, the camaraderie was great. So we had a good time." 
Despite a rough finish to the season, she still felt like they improved over the season. "We really got better at understanding our weaknesses and strengths and making weaknesses stronger. We also got better at accepting our individual roles on the team," Gustafson said.
It is impossible to talk about this season without talking about covid. A mid-season spike in covid cases among the girls brought an immediate halt to progress, conditioning, and overall team development.
"Quarantine was so hard on us," Gustafson said. "Two weeks furlough is tough to come back from while we are in peak form and we came back kind of exhausted. It's hard to recover from because our opponents haven't experienced that. And having to make up all those games back to back to back is really tough on the conditioning."
The team is hopeful for a better season next year.