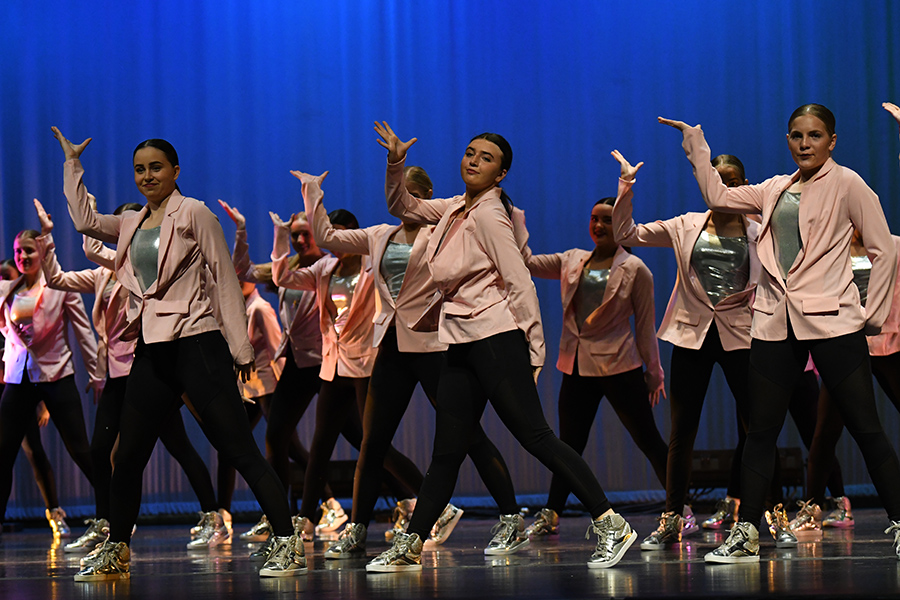 Alta's Dance Company Excited for Their Spring Performance after Covid Cancelled Last Year's Concert
With their biggest concert of the year soon approaching, Alta Dance Company works harder than ever.
Dance Company will be showing off all their hard work March 17th-20th in Alta's new auditorium.
Traci Raymond, the Dance Company advisor doesn't take the thought process that has gone into each individual piece lightly. "Some pieces depict the social issues that we are dealing with and some depicting just life in general," She said.
DC's vice president Hannah Barlow feels the most challenging thing this year is not being able to perform that often. "We are a performing group," She explained, "and that's what we work so hard to do." 
No matter how difficult the year has been, Hannah is confident that Dance Company has grown so much through their hard work and that they "definitely aren't taking the opportunity to dance for granted."
Raymond knows how important it is to "give these girls a platform to express their emotions and feelings through movement." 
The concert starts at 7pm each night in the new Alta Performing Arts Center. Dancers are excited to be dancing on such a nice stage, even though it has taken some getting used to. Raymond and the team are so grateful for the opportunity to show off all the hard work that has gone into their choreography.