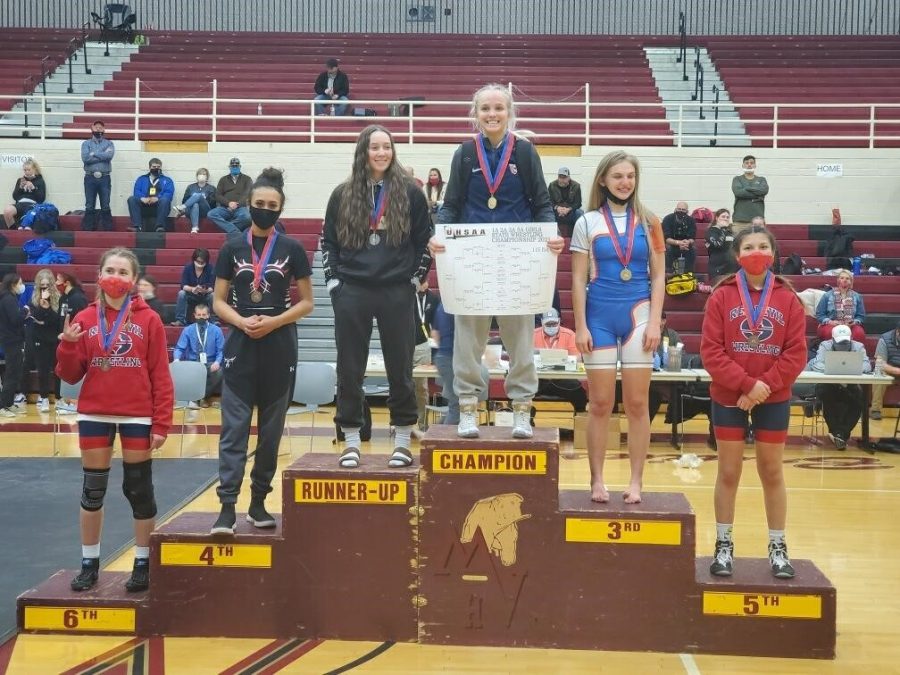 Siarra Sherod Takes Fourth At State Girls Wrestling
Alta Senior Siarra Sherod placed fourth at state for wrestling. This is an incredibly impressive achievement and it did not come by chance.
Siarra, one of two girls on the Wrestling team recalls being devastated last year when she was one point away from medalling. This motivated her to continue working hard and come back this season with determination.
Siarra practiced and worked out 6-7 days a week.  "I definitely wouldn't have made it if we didn't practice as much," she said.
There are several weight classes for high school wrestling. These weight classes include 100, 105, 110, 115, 120, 125, 130, 135, 140, 145, 155, 170, 190, and 245. Siarra competes in the 110 class.
She began her wrestling career in her sophomore year of high school. After finding out how much she enjoyed it, she began to wish she had begun sooner. 
"I wrestle because it's like my little happy escape place and I love the people I wrestle with," Siarra said.
On top of loving the sport of wrestling itself, Siarra has come to love the wrestling community. The team and coaches have  been very supportive of her. In fact, the team environment is one of her favorite parts of wrestling. She also stated that she has never met a fellow wrestler who has been rude.  
After her high school career, Siarra is looking to go into wrestling in college. She is unsure of which college she wants to attend yet, but she knows that she will be wrestling.