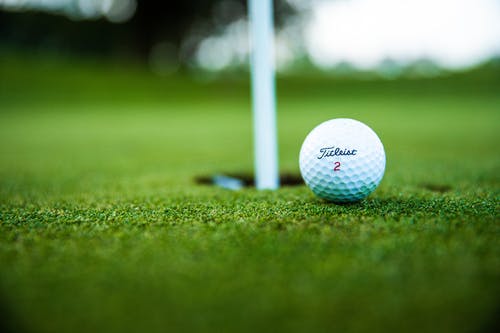 Alta Spring Sports Preview
Spring sports are starting up again for what will be the first real season since 2019 after covid ruined last year. The sports that will be starting up this season are track, baseball, softball, boys and girls lacrosse, girls golf, and boys tennis. Here's where coaches see things at the beginning of the season.
TRACK
Coach Heffner, who coaches track and field, says anything could happen with track this year, "We have quite a few kids out and they are very motivated. We are still in early stages of practice, so I am not sure where we will end up… we are looking forward to actually having a season. Talent wise, we have good potential, if we can keep everyone healthy and motivated. I don't want to name any individuals that I think will stand out yet… not because I'm being secretive, but we still have some kids coming out and we are still evaluating."
SOFTBALL
Coach Campbell, who coaches softball, is very optimistic about this upcoming season and she says "Our first game is scheduled for march 10th, but I am excited with all the young prospects that showed up to tryouts this year. I set my expectations high for my girls because they are 100% capable of winning region and competing at the state playoffs! My senior class is packed with talent as my top players are Makenzie Evans, Arianna Christensen, Megan Gillett, Kamryn Henriod, and Esmi Carrillo"
BASEBALL
Coach Connelly, who coaches baseball, is also very optimistic and he says "This is the fourth year of our rebuilding process at Alta. Each year has seen dramatic improvement in the quality of our players and their commitment to improving their level of play each day we take the field. Fourteen seniors will contribute in some capacity this year. Most of our boys will be four-year starters and aren't strangers to the level of competition we'll face each week.
Five of our players have already made commitments to play college baseball next year, and we expect several more to get the same opportunity before the end of the season.
Pitching depth will be our strength, with solid defensive skills at every position to back it up. We should score enough runs to support our pitching depth and give us a chance to win each day we take the field. The Alta Hawks are excited to get after it and see if we can make some noise in 2021."
GIRLS GOLF
We have 11 girls on our team. Nine  returning  girls with two new freshman 
I'm looking forward to getting back on the course with these girls and playing regional tournaments. After this unusual year of Quarantine and social distancing, I think we all realize how much we need another.  The girls were so excited to see and be back together. We are family.
We have the return of the Hwang sisters, Lori and Lisa.  Junior,  Salina Lui is another golfer to watch!! She used her time during covid to work on her golf game and it definitely shows.  She completed her two day tryout score two strokes ahead of the Hwang sisters!  
BOYS LACROSSE
Brandon Haroba coaches the boys lacrosse team and he thinks good things are on the horizon for them,
"Looking forward to getting back out on the field. We have a large group of seniors that were freshman when this coaching staff started and we are looking forward to what they are going to do. Lacrosse is getting bigger at Alta and more kids are starting to play. That makes the future look bright at Alta."
GIRLS LACROSSE
"I am looking forward to a strong first year as a sanctioned sport. Lacrosse has waited an additional and unexpected year to take the field as a school sport. With 48 players in our program, we are excited to teach and grow the sport while competing with top teams in the state. We have 11 experienced seniors on our varsity team, and I'm excited to see their drive for success come together," says Mariah Greenstein, Girls lacrosse coach at Alta, "The future of Alta Lacrosse looks bright. We had 28 players in 2019. With 48 players and many playing lacrosse for the first time, our program should continue to grow each year. With the support of the school and district, we now have more tools and resources to expand lacrosse at Alta."
BOYS TENNIS
Lori Sperry, who coaches Alta's boys tennis team, is yet another coach who is optimistic about the season, "I am looking forward to playing a full season, especially since we were cut short last year!!  We have a deep unified team that works hard. Half of our team are seniors!! I think we will be very successful and our goal is to take region and a deep run in state or take state. These boys are terrific!!"
BOYS SOCCER
Boys soccer coach McKenzie Hyer is excited about what the future holds, "We are all looking forward to just getting to play! We have a great team that loves to be on the soccer field with their friends. The future looks pretty awesome. The team is really unified and focused on getting better everyday. We have hope for the playoffs but are enjoying each day, one day at a time."