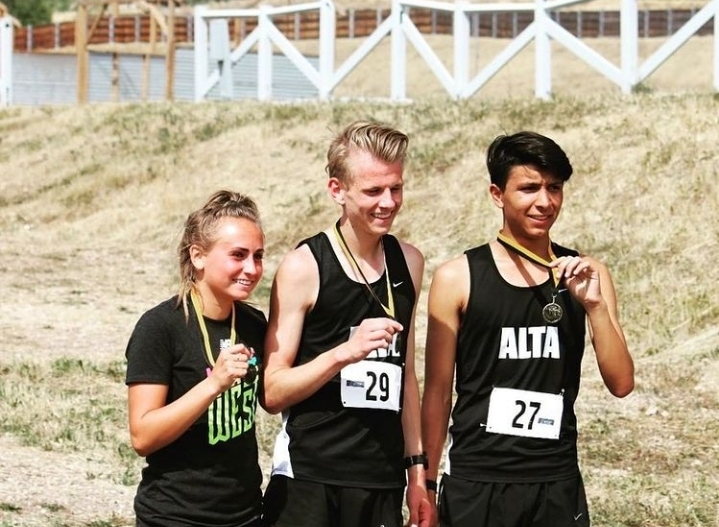 Runner AJ Rowland Sprints to Success
With barely one month left until he moves on to the next phase of life, senior AJ Rowland looks back on the long and winding journey that he has taken through high school to become a collegiate runner – and reflects.
After starting out at Alta High School his freshman year, Rowland joined the cross country and track teams, and after quickly progressing, decided to commit to the sport, running at Alta his sophomore year as well. His junior year, he decided to transfer to Corner Canyon, where in addition to meeting a ton of new people, he had the opportunity to be a part of the team that won the Utah 6A state championship, Nike Cross Regionals, and took third place at the Nike Cross Nationals (the unofficial team national championship of United States high schools across the country).
Now, his senior year, Rowland is back at Alta, and enjoying life. He now engages much more frequently in leisure activities during his free time. He especially enjoys playing Apex, hanging out with friends, watching shows such as Naruto on Hulu, and working at his job with the county as a Covid-testing assistant.
 "Right now I'm just trying to have a good time finishing out the end of my last year here. I'm still doing track, but it's not my entire life. I want to have a good time with my friends and family, and just enjoy the rest of the time that I have left here."
However, Rowland is still keeping the future in mind, and is equally excited for his upcoming career in college. "I just recently signed for SUU and got a really good offer and scholarship to run for them," he said. "I'm definitely really excited! It's a great school, a great team, a beautiful campus, and I know there'll be quite a few other kids from Alta who are planning on going there so it'll definitely be a super fun experience."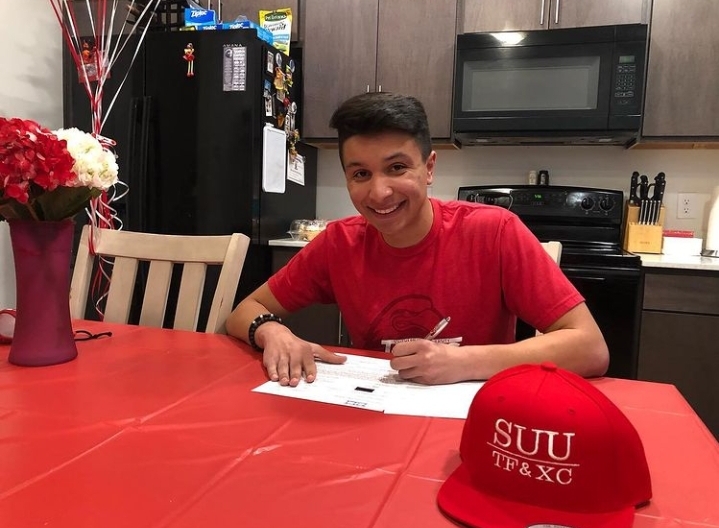 "The advice that I would give to other high school students is that whatever the purpose or goal  you are working towards or trying to achieve, make sure it's something you love, and be disciplined." He then quoted world record holding marathon runner Eliud Kipchoge, one of his personal role models. 
"His life philosophy really is so true, and I know I've definitely seen it in my own life. Even though my path that I took through highschool was really hard sometimes, I wouldn't change anything, because I really learned a lot about that from my experiences," Rowland said. "But anyways, here it is: 'Only the disciplined ones in life are free—if you are undisciplined, you are a slave to your moods and your passions.'