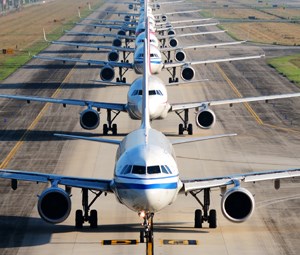 Airlines have Increased Cleaning and Modified Procedures so Passengers can "Travel with Confidence"
With Spring Break approaching fast for Canyons District students, everyone wants to know how their opportunities are changing. Planning travel in past years has been much more relaxed than this year and last. 
But don't worry! Many travel destinations have opened back up for visitors. Amusement parks such as Disney, Lagoon and others are planning their reopening for this Spring/Summer season. 
Most students from Alta enjoy close trips to St. George, Moab, Lake Powell, The Arches and Utah's other attractions.
For those who want to go bigger, airlines have adjusted policies and procedures to make flying safe again. Delta Airlines, along with many other big airlines, have removed middle seating and reduced food and beverage handouts. All airports require face masks for employees and customers. Some are even offering greater flexibility for flight changes and cancellations due to Covid-19.
Justice Cole, after returning from a trip to Puerto Vallarta with his family, explained that "we didn't have to test negative to go, but had to test negative to come home. Or else we'd be stuck in Mexico for two weeks." Overall, Justice admits that he felt "covid safe" on his trip and that the "hotels, airlines and taxis were all really good about social distancing and sanitizing."
For out of country travel, policies have changed greatly. On the topic of international travel, the Centers for Disease Control and Prevention (CDC) has advised travelers to "make sure you understand and follow all airline and destination requirements related to travel, testing, or quarantine, which may differ from U.S. requirements. If you do not follow your destination's requirements, you may be denied entry and required to return to the United States." Some countries will soon start requiring proof of Covid-19 vaccinations as well in order to travel there.
So, when planning your Spring Break trips this year, keep in mind changing policies, procedures and guidelines. Follow city, state and government regulations. Have fun and stay safe this Spring Break!